Accounting And Business Management Software
A a cloud-based Accounting And Business Management Software that helps small businesses with their invoices and expenses.
Skhokho will will eliminate the hassle of using complex or outdated accounting tools. It's simple, intuitive and very powerful!
No more spreadsheets
Say goodbye to spreadsheets and complicated accounting software.
Start Free Trial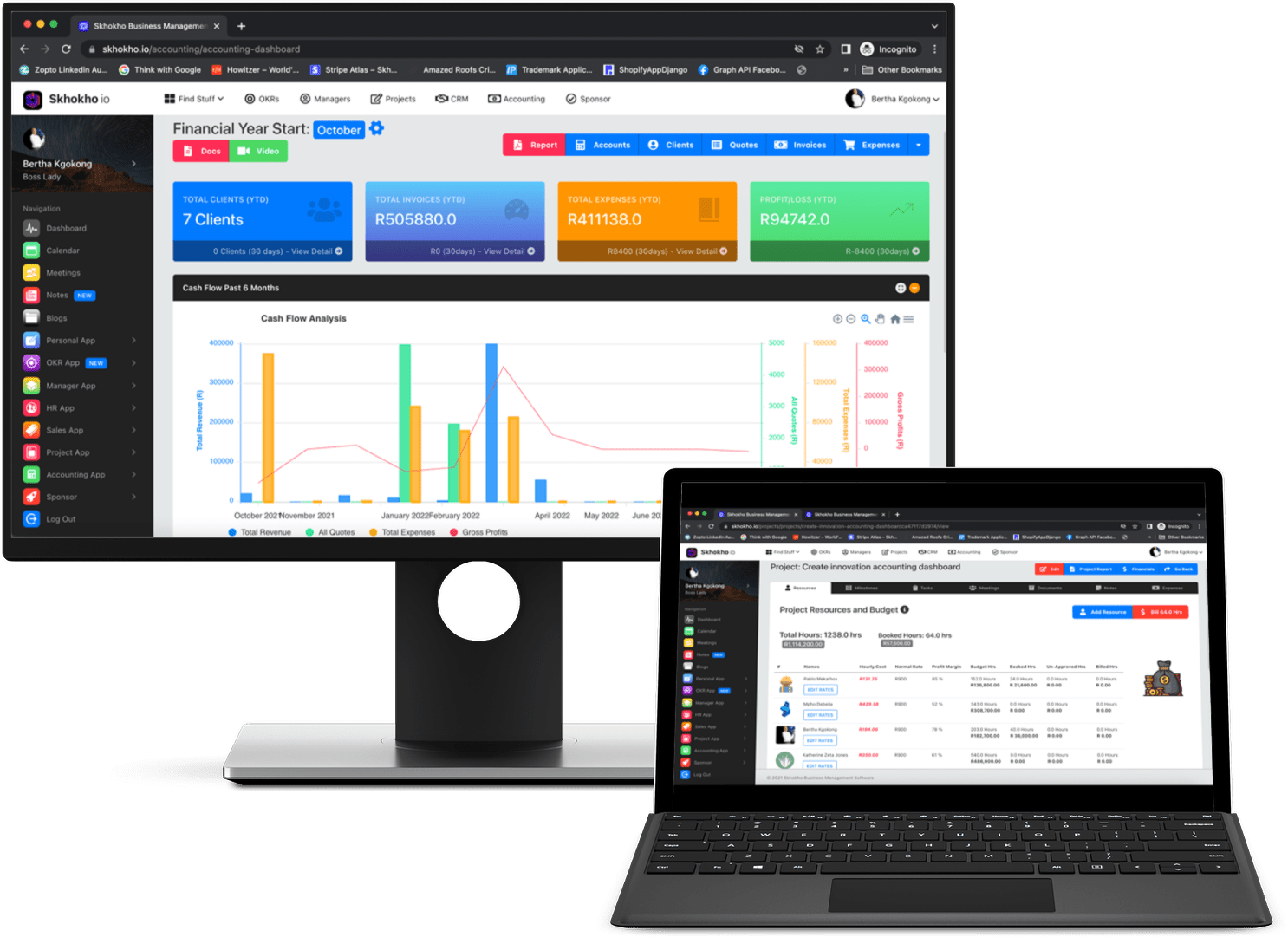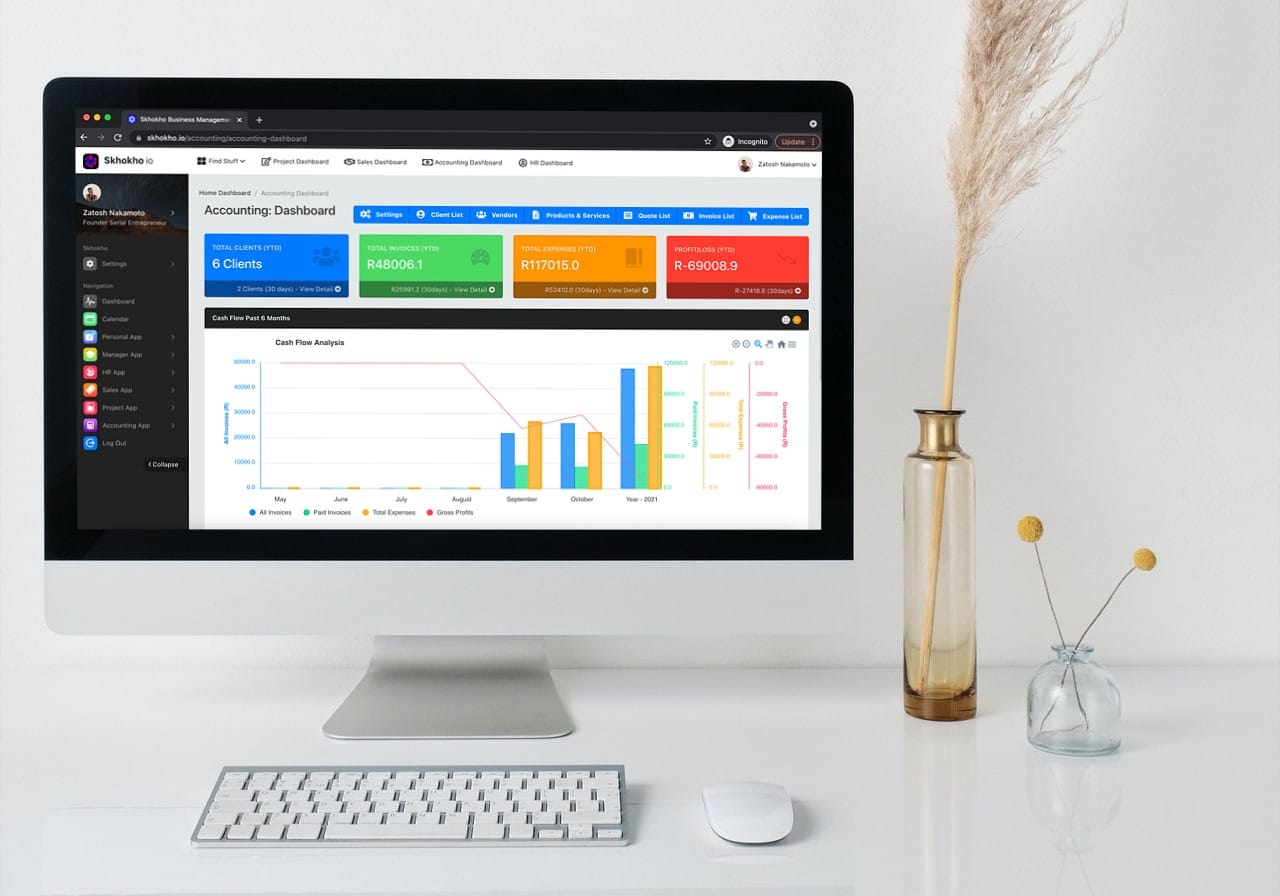 We started using the software for the Sales and CRM module because we really needed one place to keep all our client information. Then we discovered the other apps on offer and we were quite impressed at how the different modules integrate together.
Morgan Richards
Everything you get in Skhokho Accounting Software
Skhokho is an Accounting And Business Management Software created especially for small businesses to help business owners process invoices and expenses. It provides a simple yet effective way to manage your finances and keep track of all your income and expenses in one place. With the powerful automation features of this cloud based solution, you can free yourself from time consuming bookkeeping tasks and focus on growing your business.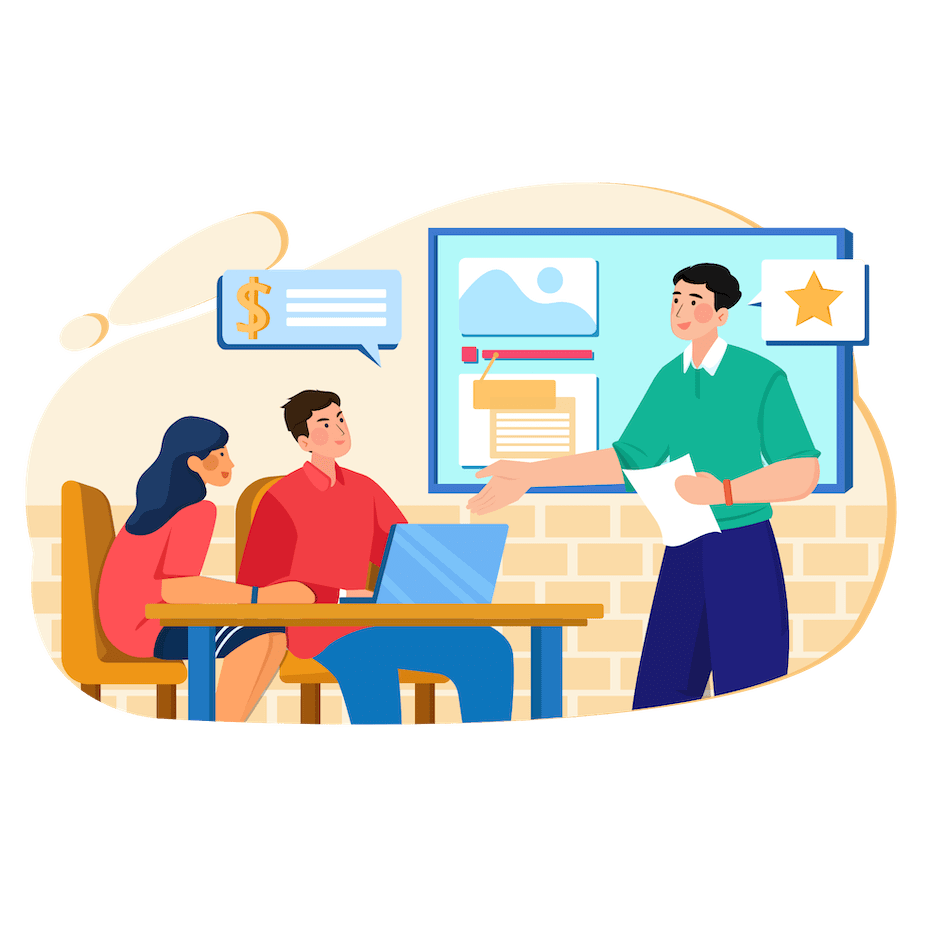 Secure Cloud Solution for Client Invoices
Skhokho has everything a small business would need to manage invoices internally on a day to day basis. Skhokho Invoicing Software will create professional looking invoices in minutes, directly from your computer. Invoices created will remain in your profile for easy access in future, to email clients and to maintain the records for accounting purposes. Skhokho takes the complexity out of accounting and make it easy for business owners to quickly manage, issuing and tracking invoices.
Invoice Status
Track the status of your invoice from the time you create it, email it and get it paid by the client. Accounting dashboard view allows you to visualise your finances.
Email Client Invoice
Email your clients directly from Skhokho, provide your own SMTP settings so the email is sent from your account so your clients can recognise your company.
Client Quotes Accounting Software
Prepare your client quotes in one place and track the quotes that are converted in to clients who pay invoices to your business. Do not neglect quote management as, it is an indicator of sales runway from clients to actually request your business services. Tracking your quotes internally can help improve your focus in sales efforts.
Issue professional Quotes
All quotes issued from Skhokho will be professional with your company logo, emailed directly to your clients from your inbox.
Measure Quotes Conversion
When you track the company issued quotes, you can start to measure how well your business closes opoortunities and proposals.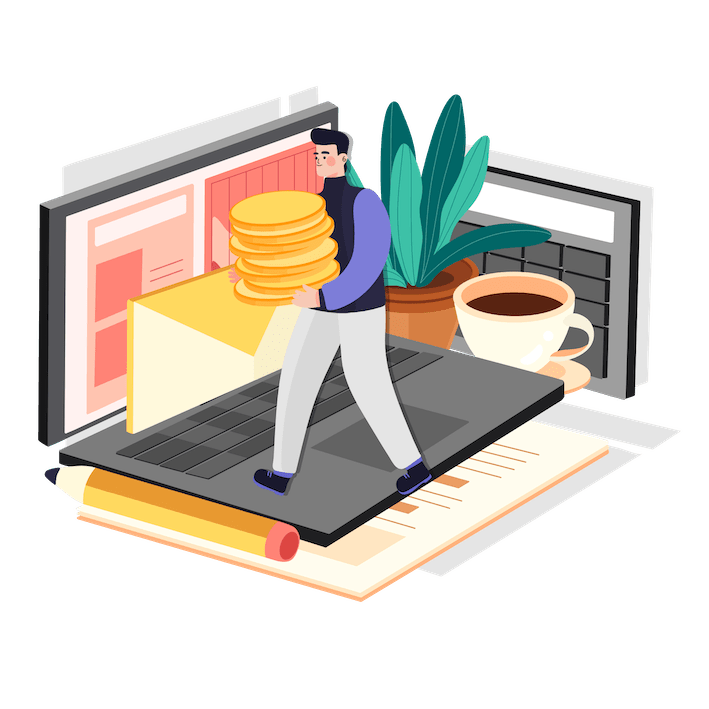 Accounting and Business Software for Company Expense Management
Expense Tracking Software is designed to simplify the process of tracking expenses. It is an effective management tool that enables you to monitor your business expenses in real time, and gives you data that can be used to create reports, file taxes or for other purposes.
Upload Supporting Documents
Skhokho comes standard with built-in support for attaching documents and files to your business expenses.
integrated with Payroll
Fully integrated with Skhokho HR to automatically record payroll expenditure as a business expense.
integrated Project and Client View Dashboard
The value in integrated Business management Software is the ability to link data across departments and applications, which you do not get with fragmented business tools. With Skhokho the Project team can keep track of project finances, view client dashboard showing clients value, client contacts and client invoices and quotes. You can get a 360degree view of a client in one snapshot and immediately understand the value the client brings to your business.
Client Value
View all your client information in one easy to unserdtand, intuitive dashboard.
Client Contacts
Invite clients to the client portal so they can view and download invoices at anytime.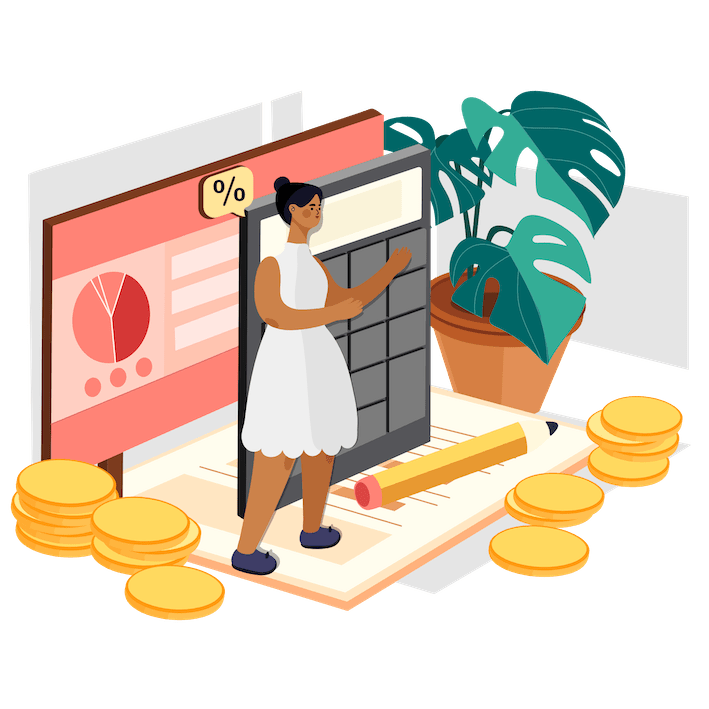 Professional Looking Invoices
Professional Invoices. No more ugly, handwritten invoices. Create professional-looking invoices with your logo, company information and address. Your clients will appreciate the effort you put into your invoices. Skhokho is also your personal expense record keeper. Keep track of company expenses, categorize them using our simple expense sheet. Also include HR expenses, payroll in your accounting statements to get a full view of all the money coming in and going out of the business.
Simplified Accounting Reporting
(1) Convert your business income and expenses into an easy to digest report that lets you share with your team and other interested parties. (2) Control your finances easier with easy to read reports. (3) Attract investors and customers : shows your business performance and progress to investors and customers. (4) Save your precious time : saves your time and effort with a simple dashboard to track all your business revenue and expenditure.
To get the latest blogs and news emailed directly to your inbox and to stay in touch with our online community and be the first to find out when we have new features and launches:
Subscribe to our Newsletter
Frequently Asked Questions
Your information is secure, at Skhokho we use secure and protected cloud servers and firewalls to keep your information as safe as possible. We also advice that users choose secure passwords and change their passwords on a regular basis for security.
You can complete the following actions on the Skhokho Accounting App:
Invoicing: Produce invoices for your clients, and record them against projects on the system. integrate your accounting to your project app, by linking which invoices belong to which projects and clients.
Quotes: Prepare proposals and quotes for clients and projects, convert quotes to invoices when clients accespt invoices.
Expense Management: Record business expenses against projects, clients, sales leads/hustles or cost centers. integrate accounting income and expenses to project app and sales app to track how much sales efforts cost the business.
Accounting Analytics: Analyse the income and expense sources for the business.
Accounting Reporting: Produce regular accounting reports for your business as required.
Yes, we offer a FREE trial of Skhokho full suite software, you can create a
FREE account
, no credit card needed here.
No, Skhokho has built in access control that is set by the company owner when they invite members to the platform. The company owner decides what access to grant to which employees. So, only members who have accounting app access will be able to view invoices on the system.
Yes, that is the idea. As there is strict access control. You can invite an outside member to view your Accounting app and that member will only view records associated with the accounting app. They will not the the HR, Project or CRM app records.
Yes, there are download options for all the information that you enter in to Skhokho. All data tables can be exported in the following formats: