Management Software for Accelerators Incubators Startup Hubs
Management Software for Accelerators Incubators Startup Hubs
Management Software for Accelerators Incubators Startup Hubs
Create a group account for Business Incubators, Accelerators, Small Business Hubs or investors to be able to sponsor a group of companies to utilise the software, to ensure that they are employing best practices in governance and accountability.
Promote Best Practice
Give the start-ups under your care the best change of success with the best in industry tools for regular business management and reporting.
Real Time Reporting
Say goodbye to month-end reports and long meetings, easily pull out accounting, business, hr reports for any on your businesses in real-time.
Start Free Trial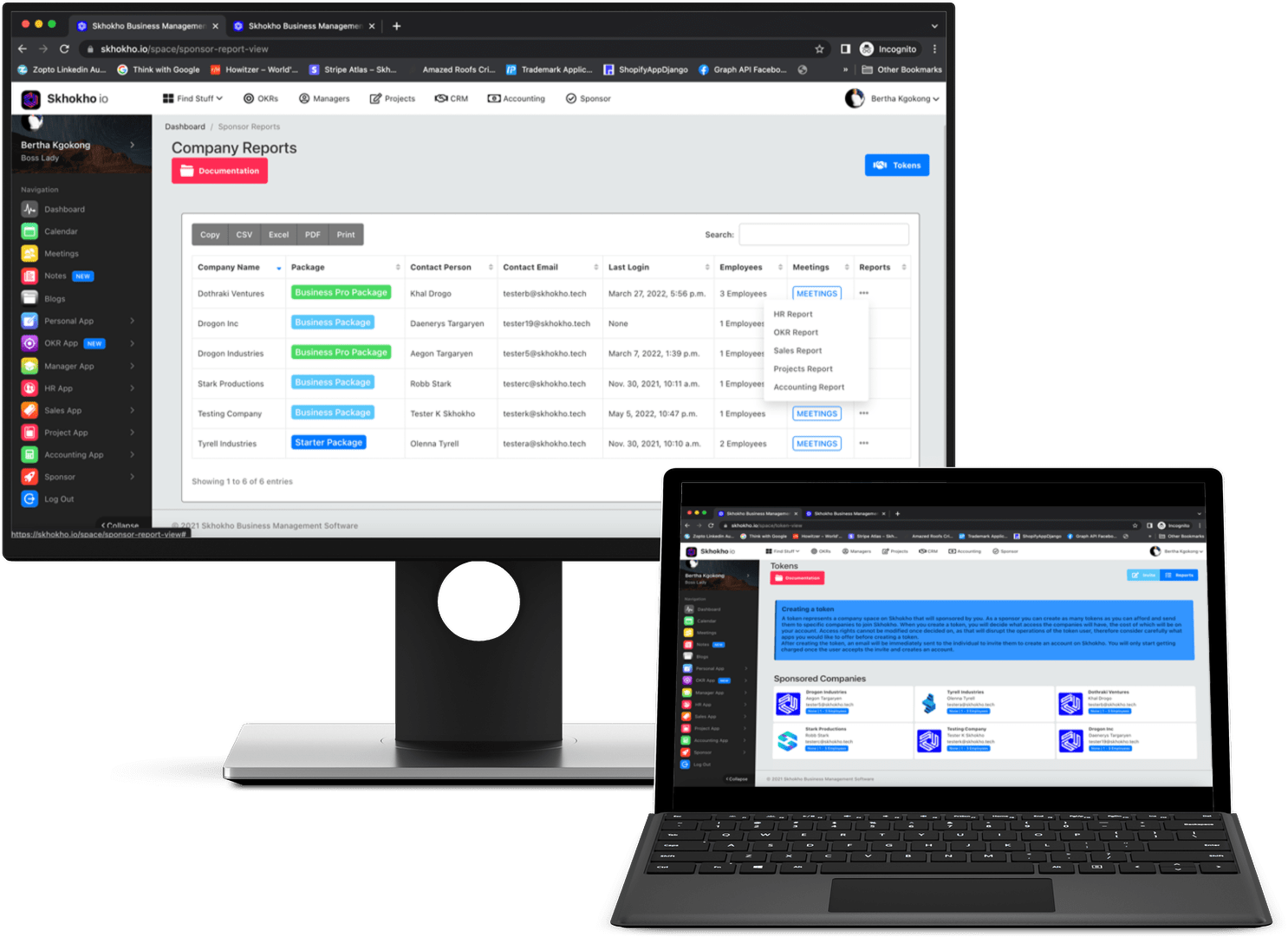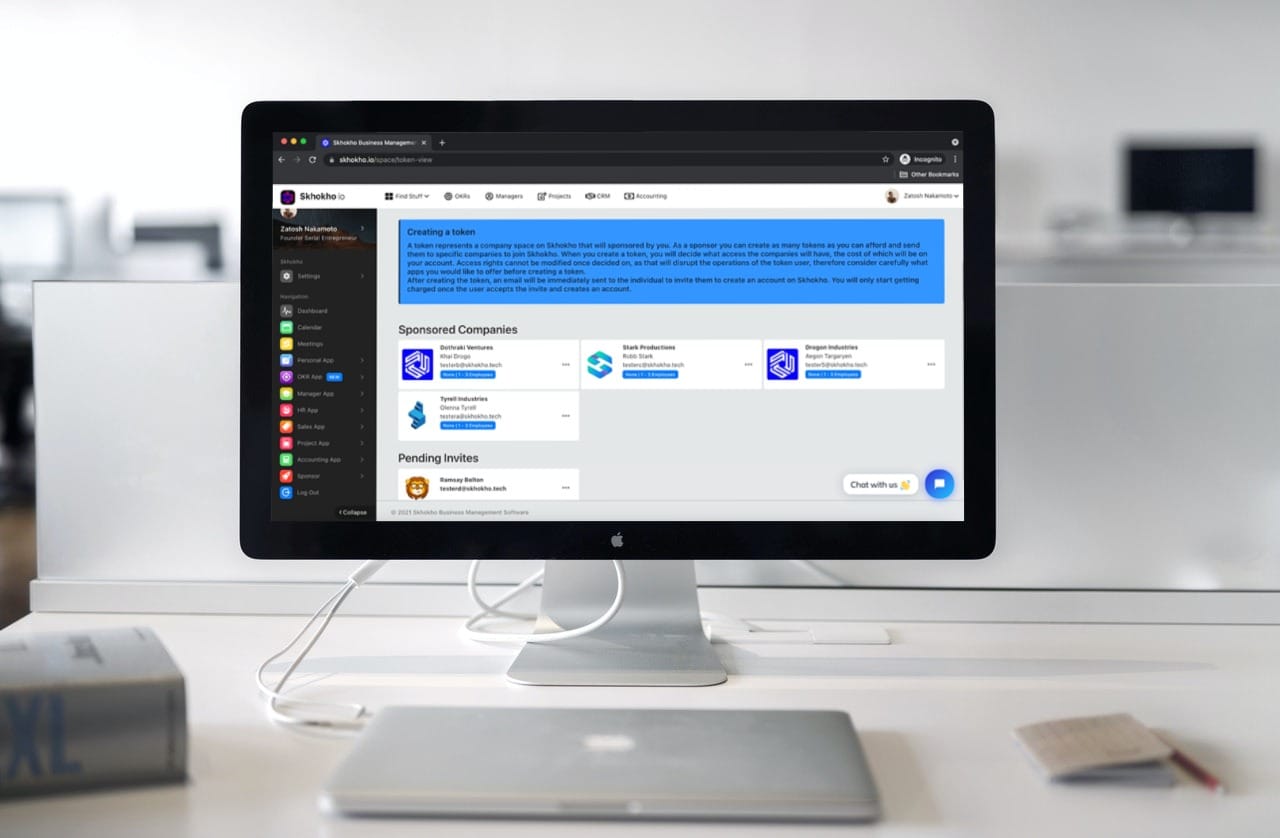 This is very easily one of the most ambitious project our team has taken on. From the beginning, the plan was always to go for a crisp, user friendly and intuitive design. At the same time we were focused on what a small business needs on a day-to-day. If a feature in not going to be used daily, then it is not part of this software. So we went through many iterations, designed and re-designed. I think we were at 60% schedule completion when we scrapped everything the first time, because the look was just not right.
Bertha Kgokong
What Skhokho can do for Small Business Incubators and Enterprise Supplier Development (ESD) Programs?
Create a dashboard and reporting system for a group of Businesses in one place. Skhokho can combine the power of cloud based software, with intergrations and reporting capability to provide a 360degee view of your business clusters.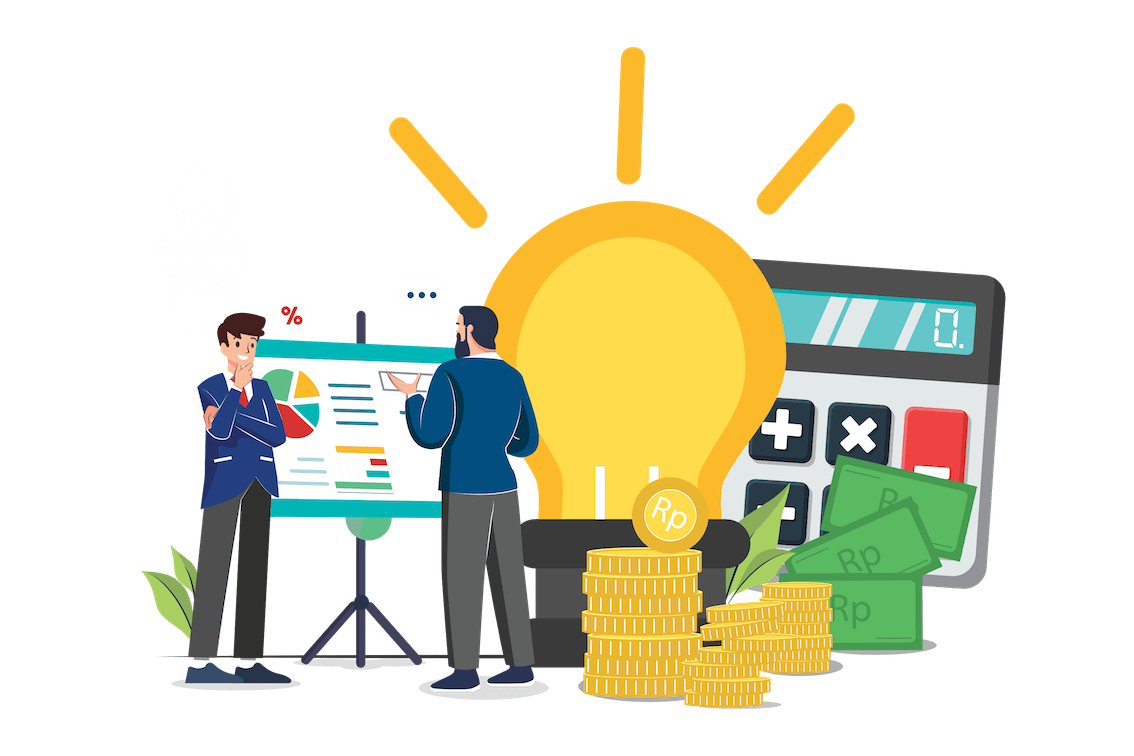 Sponsor, Empower and Promote Small Business Development
Skhokho Business Management Software provides the opportunity for big companies to be able to empower and promote small and medium sized enterprises through enterprise development monitoring and progress reporting.
When you sponsor a small business to use Skhokho, you provide them the opportunity to develop their internal business processes and tools.
SME Sponsorship App
Skhokho provides an SME sponsorship app for larger corporates to sponsor any number of small businesses under one corporate account.
Empowerment Tools
As you sponsor small businesses to use Skhokho, you empower them by providing their best chance at success with world class Business Management Software.
Mentor and Guide Small and Developing Businesses
Small businesses get bigger, with the right guidance and mentorship, Skhokho allows you to manage all your SME data in one place. Get real insights in to the performance of your SME portfolio.
Promote Best Practice
Start encouraging your SME group of companies to be diligent in record keeping, tansparency of business operations and employing best practice in governance and compliance.
Complete Convenience
Take the hassle out of Business Management with easy to use software that was designed to be a one-stop stop for SME Business Management.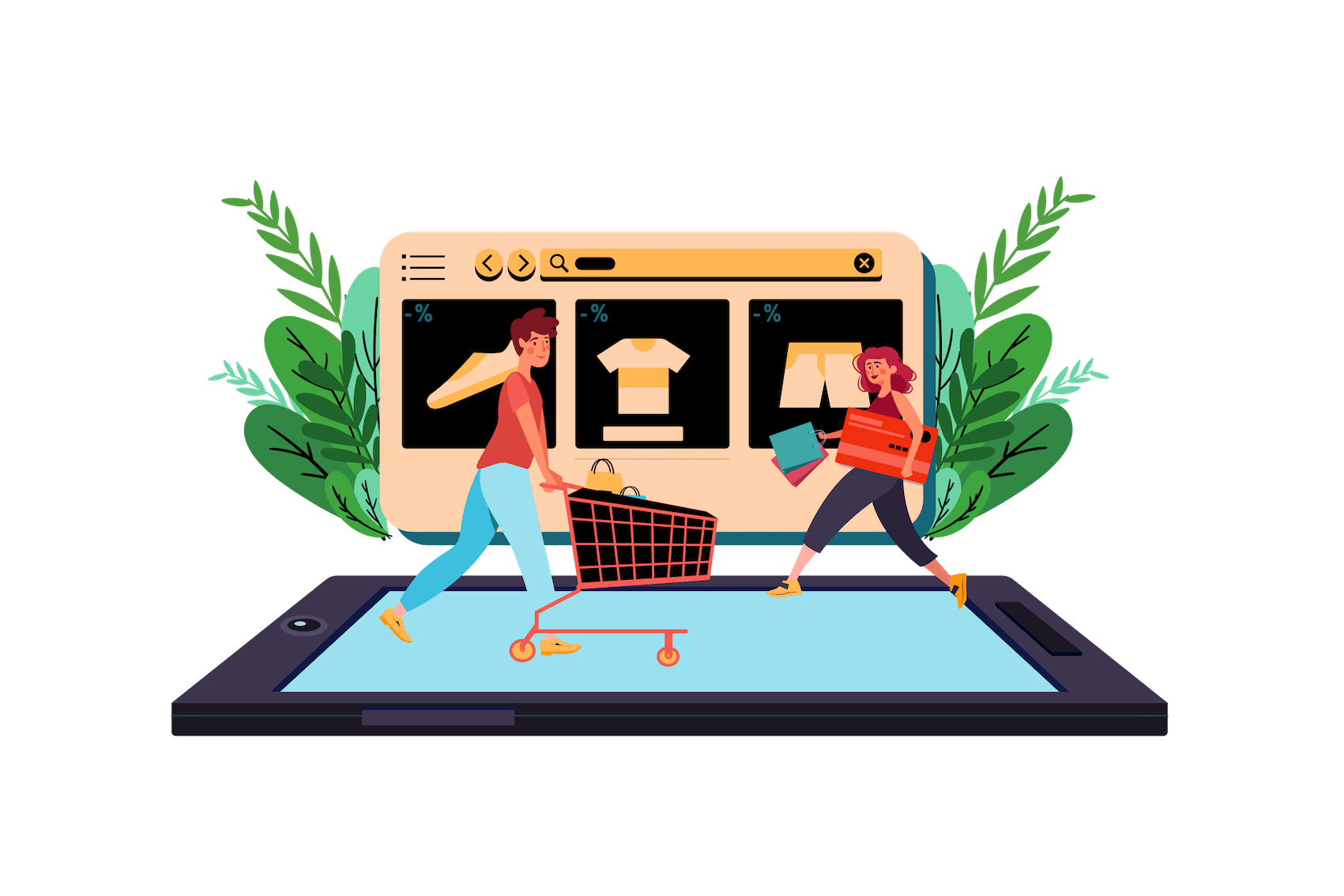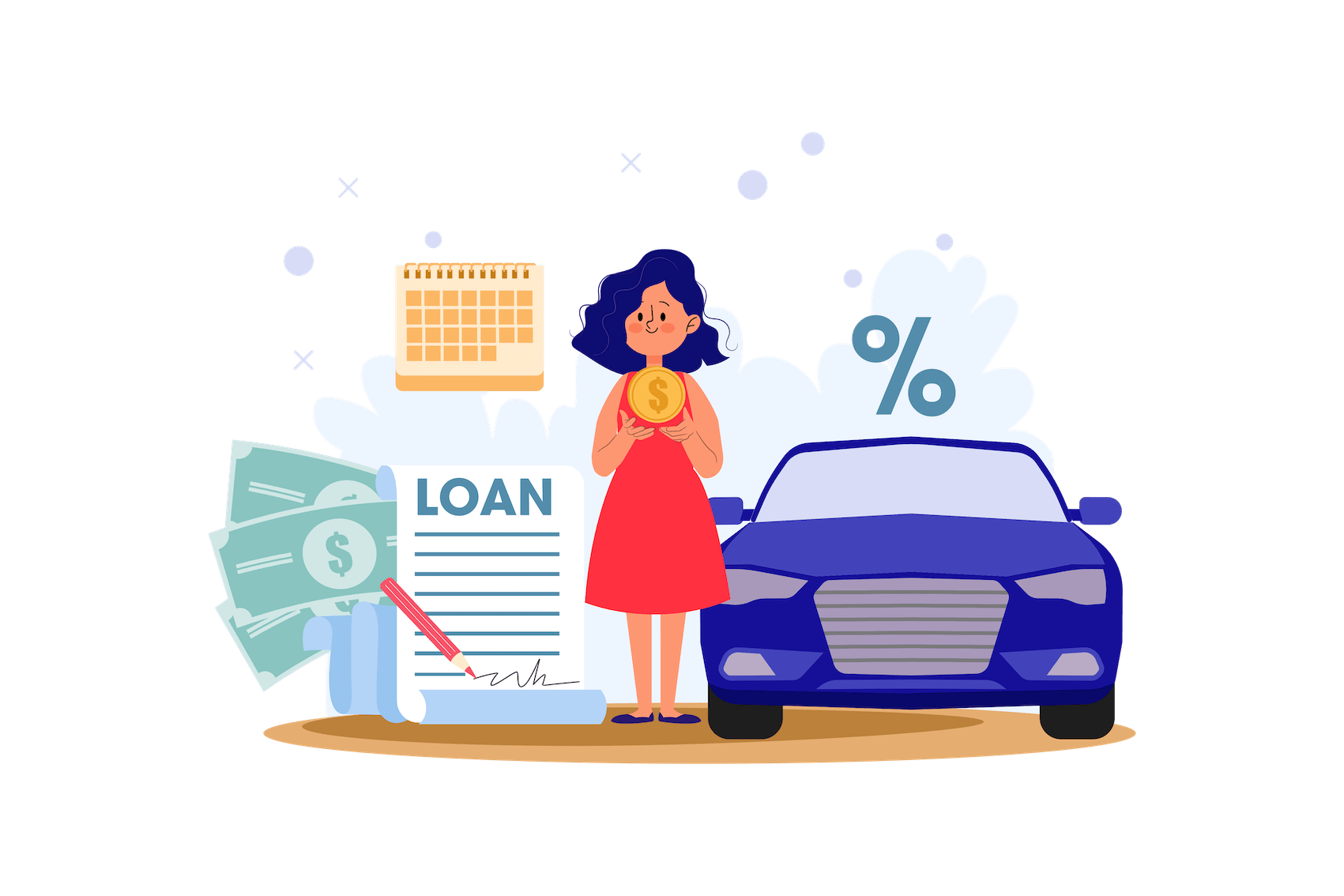 Business Funding Portfolio Monitoring
Do you have a group of companies that you are funding or investing? And you have to reply on monthly progress reports to track how well they are doing?
Ditch the monthly reports and get real-time updates on business progres from HR reports, to finance and project reports. Get your business portfolio on Skhokho and keep track of progress easily from your sponsorship dashboard.
Complete Porfolio Overview
Get a snapshot of how well your portfolio of businesses is doing at any point.
Full Management Dashboard
View only dashboards with real-time information on the companies in your portfolio.
Intelligent, Real Time Business Progress Reports
Instead of waiting for monthly reports, you can now view the live reports of companies your are sponsoring directly from your sponsorship dashboard. View and print the following reports: (1) HR reports, (2) OKR reports, (3) Accounting reports, (4) Project reports and (5) Sales reports.
Convenient Report Keeping
Past reports are available and accesible from your dashboard at any time, or by request.
Modern Innovation
Manage your business portfolio with world class and latest in Business Management Tools.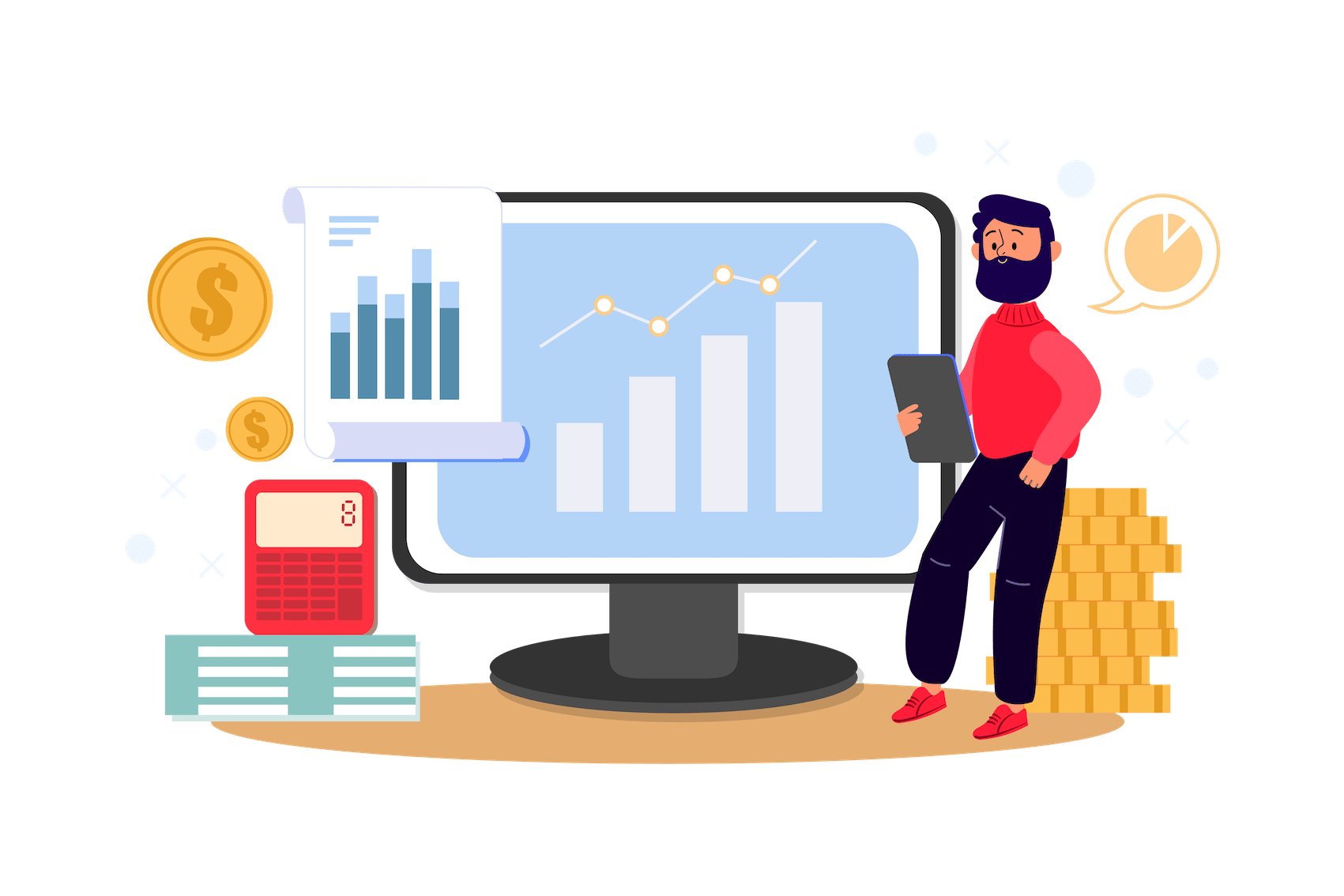 Focus on the Business of Growth
You're in business to help entrepreneurs grow their startups. You've had some great success, but so many of your portfolio companies still struggle to grow. That's why you need Skhokho Business Accelerator Software--our software helps you manage all of your accelerator companies in one place, so you can focus more on the ones that need the most attention.
No more spreadsheets
You've been managing your accelerator from spreadsheets or from dozens of digital tools that don't play well together. It's not easy to get a big-picture view of your program and your portfolio companies - until now. With Skhokho's software, you can create a single dashboard for all your company data and insights, in real time. You can also track progress and engagement of each company in a single place.
To get the latest blogs and news emailed directly to your inbox and to stay in touch with our online community and be the first to find out when we have new features and launches:
Subscribe to our Newsletter
Frequently Asked Questions
Skhokho already has the sponsorship app built in, but not activated by default. If you would like to gain access to the sponsor app, please send an email to hello[at]skhokho.tech. We will just confirm that you fully understand the features and cost implications of a sponsorship account before we activate the feature on your account.
As many as you like, there are no limits to how many businesses you can sponsor. Just be aware that whwn you do sponsor a business, their cost account is sent to you and you receive a bill on their behalf. Therefore you must be able to afford and make payment on their behalf. In other words, add as many accounts as you can afford as you will be responsible for their bills.
Manage Business Invites: View all the businesses you have sponsored, create new invite tokens, revoke invite tokens from your dashboard.
Business Reporting: View reports of sponsored companies from your dashboard. The following reports can be accessed: (1) HR reports, (2) OKR reports, (3) Accounting reports, (4) Project reports, (5) Sales and CRM reports.
Sponsor Dashboard: View a snapshot of how all the companies in your portfolio are doing from the dashboard.
Manage Billing: View and pay all your psonsorship bills at once.
When you are sure that you would like to sponsor or add businesses to your account. Simply navigate to the sponsorship app (after requesting access). You can create an invite from the invite section, an email will be sent to the company you provided. They can simply click on the email invite, to accept the invite to Skhokho.
When they accept the invite, you will be notified and their profile will now appear on your sponsorship dashboard. After this point, their Skhokho bill will be senr to you, and you will be able to pay it from the billing page.
When you decide to sponsor a business, their Skhokho bill will appear on your sponsor app. You will be responsible for settling the bill, in addition to your own bill. The sponsored company does not see any bill at all.
Yes, you can withdraw your sponsorship any point, the business will have an option of managing their own bill going forward or discontinuing their Skhokho account.