Employee Timesheet App
Looking for a way to keep track of your employees' time? Look no further than Skhokho! Our employee timesheet app is the perfect solution for businesses of all sizes.
Skhokho offers many features to help you track and manage your employees' time.
Time Tracking Software Features
🚀 Easy to use interface. 🚀 Ability to track time for multiple projects. 🚀 Robust reporting features. 🚀 Affordable pricing.
Affordable Time Management Solution
Skhokho is the best value for money when it comes to timesheet software.
Start Free Trial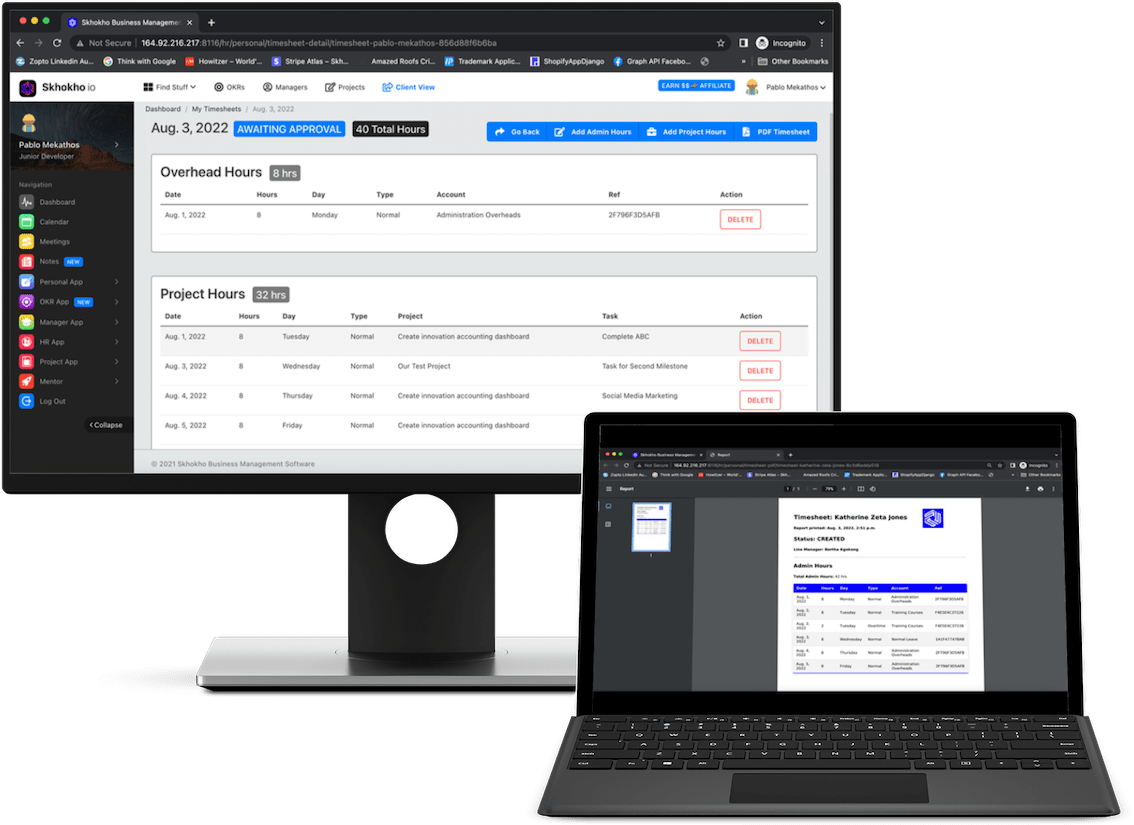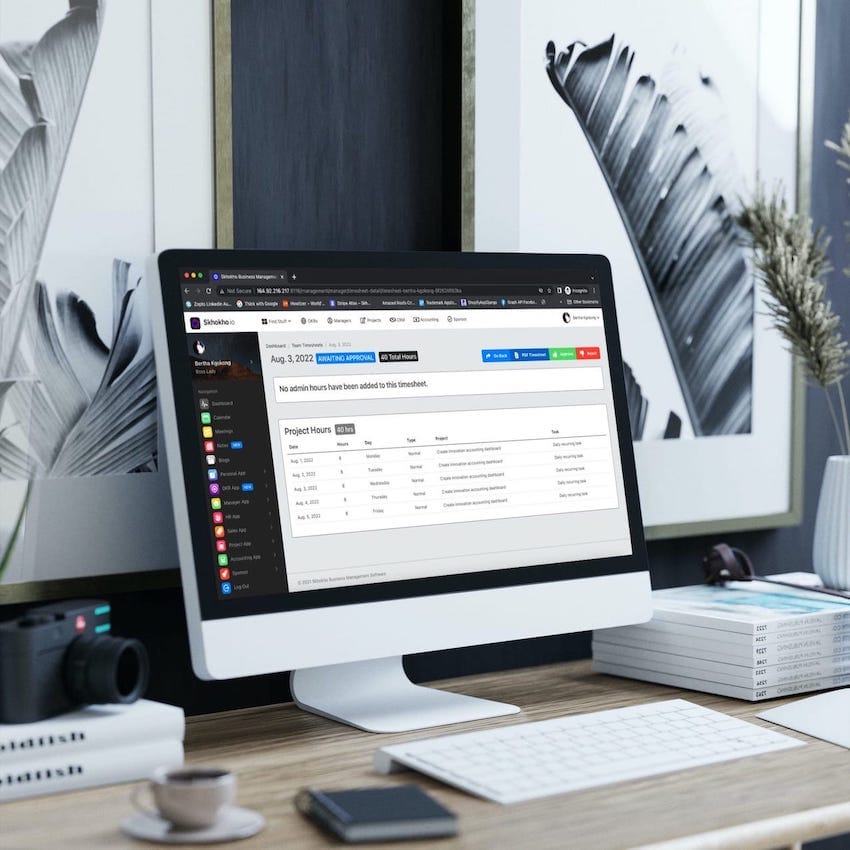 We are a small business with multiple engineering contracts, we had been testing out a couple of solutions until we landed on Skhokho website from their blog. We decided to try it out and it has been the best business decision we made in a while. The software is very user-friendly, the milestone management and task management has revolutionised how we manage projects. The time tracking feature is fantastic and very accurate. The timesheets are always on time and the reports are very helpful. Overall, we are very happy with Skhokho and would happily recommend it to anyone who needs it.
Nishita Solanki
Say Goodbye to Spreadsheets
If you're still using spreadsheets to manage your timesheets, it's time for an upgrade. Skhokho Timesheet Management Software is a cloud-based application that makes it easy to track time for project resources. With Skhokho, you can see who is working on what, how much time they're spending, and where there are potential bottlenecks. By using Skhokho, project managers can improve their team efficiency and collaboration.
Employees Create Weekly Timesheets Online
Employees can now book their timesheets online at their convenience on a weekly basis with Skhokho Timesheet Management Software. Time tracking has never been easier with this timesheet software that allows employees to fill out their timesheets online and submit them for approval.

With Skhokho, there is no need for paper timesheets or manual time tracking. This timesheet app makes it easy for employees to book their time and for managers to approve timesheets. Skhokho is the perfect solution for time management and project timesheet tracking.
Personal Space
Each employee can view their timesheets from inside their personal app online.
Cloud Access
The online system is cloud based and is available from anywhere with an internet connection for convenience.
Line Manager Approvals for Employee Timesheets
Now Line Managers can immediately approve timesheets as soon as employees submit them in real time. This streamlines the entire process and only takes a few minutes.

Skhokho Timesheet Management Software is the best timesheet software for managing employee timesheets and tracking time. With Skhokho, you can easily track time for projects, employees, and clients. Skhokho is the best timesheet app for tracking time on the go.
Streamline Timesheet Process
Save time and money for your business with a streamlined process that required no management.
Real-Time Processing
Managers get to see in real-time the current state of timesheets in their department at all times.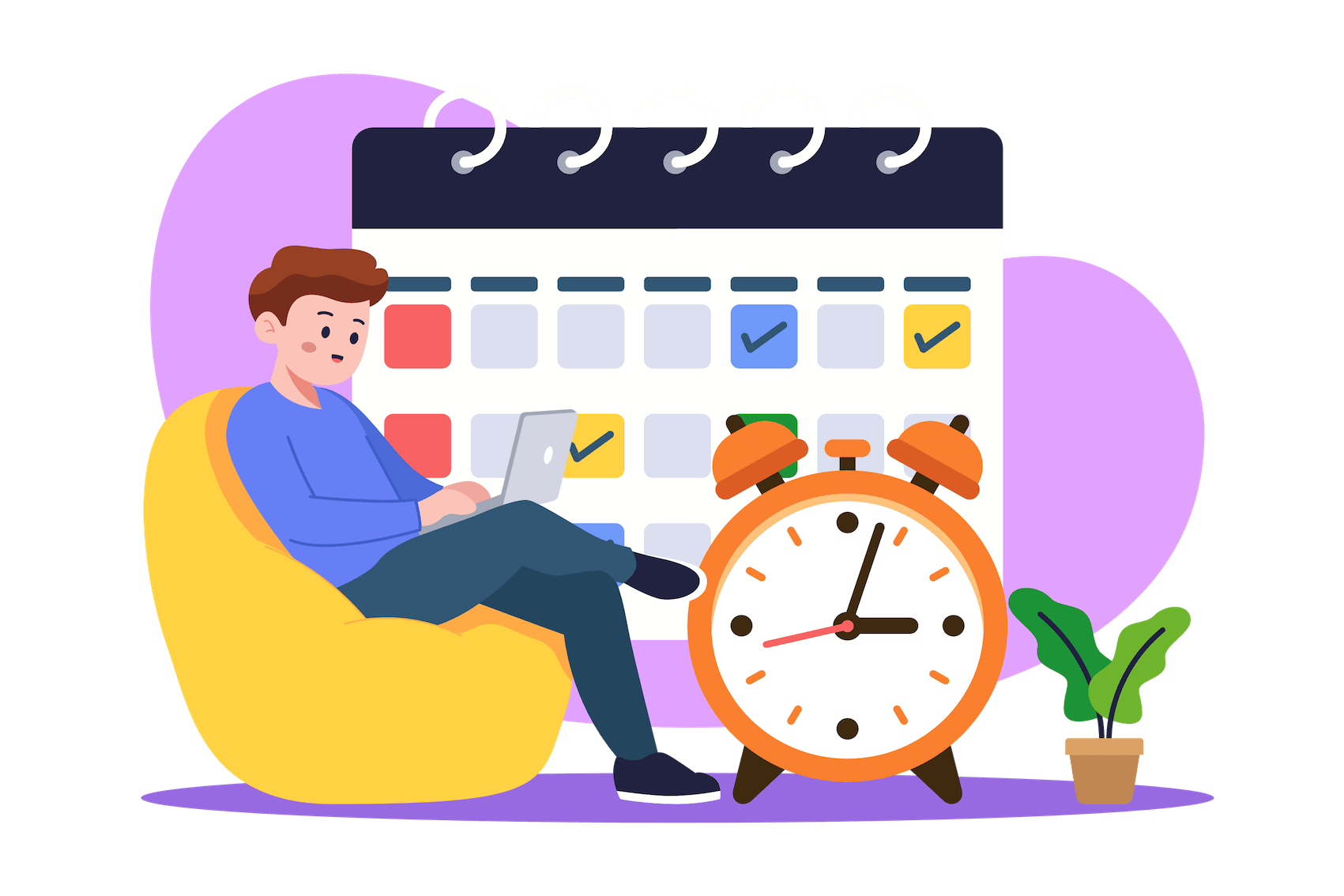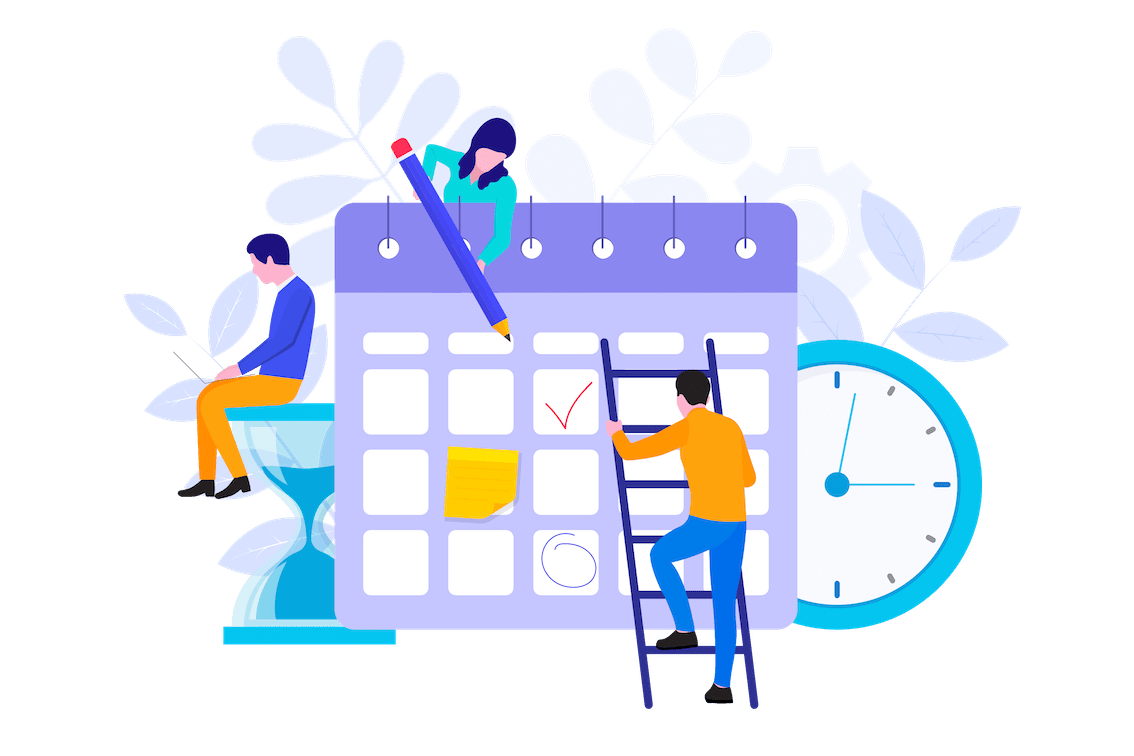 Administration Hours and Cost Control
Skhokho Timesheet Management Software is the perfect tool for cost control within any organisation. By creating cost centres for employees to book time, businesses can get a clear overview of how each employee spends their time.

This helps businesses to make informed decisions about where to allocate resources and how to improve efficiency. Skhokho is an essential tool for any business that wants to stay on top of their finances and keep their employees productive.
Admin Time Management
Our timesheets are not for project teams only, even your admin staff can start booking time on accounts like "training" and "leave".
Data Visibility
Create datapoints that you can later use to get a clear picture of your organisation and how employees spend their time for better decision making.
Project time tracking simplified
Skhokho is a timesheet management software that makes it easy for project managers to track employee time. With Skhokho, you can create tasks with budgeted hours for employees to book time to. This is all integrated with the HRMS and payroll management for a seamless experience.

Skhokho is the perfect solution for managing employee timesheets and tracking time for your projects. With our easy-to-use online timesheets, you can quickly and easily track employee time. Skhokho makes it easy to manage your projects and ensure that you are on budget.
You are in Control
Project managers have full control of the available hours on each task, they can open/close cost centers anytime.
Project Cost Control
Easy to use reporting and dashboards make project cost control intuitive for any Project Manager.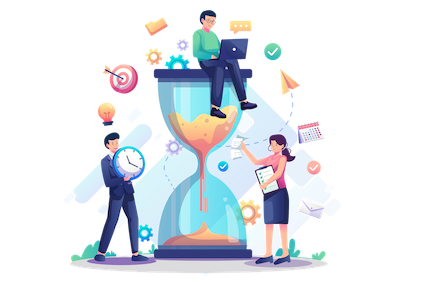 Why you shoud use Skhokho
In this era of remote working teams where project collaboration a driving factor for success, online timesheet software like Skhokho is fast becoming the new norm for organisations.
Skhokho Timesheet Management Software is a cloud-based solution that offers organisations a simple and effective way to track and manage employee timesheets. The software is designed to help organisations improve project planning, budgeting and resource allocation.
Skhokho for Project Cost Control
As a project manager, you need to be able to see the full picture of your project at all times. You need to know what's happening with your project resources and you need to be able to control your project costs. Skhokho Timesheet Management Software gives you both milestone management and project cost controls in one integrated software package. With Skhokho, you'll always know what's happening with your project and you'll be able to keep your project on track and on budget.
To get the latest blogs and news emailed directly to your inbox and to stay in touch with our online community and be the first to find out when we have new features and launches:
Subscribe to our Newsletter
Frequently Asked Questions
A timesheet is a written record of time spent by an employee on specific tasks within a company over a specific period of time. Skhokho timesheets are filled in on a weekly basis, meaning every week an employee will create a record of how the spent their time - between certain projects and overhead tasks.
Timesheets help companies keep track of the workload of different employees and also allow for an auditable record of what employees spent their times on. In cases where employees are working on client projects, they make for the ideal tool to use to create invoices for clients.
You can also use timesheets to record administrative hours not associated with projects such as: leave days and training days. This will help your organisation allocate budgets to these administrative tasks.
Generally a timesheet is completed by the employee and approved by the line or department manager. It is important that each employee fill in their own timesheet, to account for the time they spent on the project. However a line manager can decline or adjust a timesheet as they see fit.
The line manager will approve the timesheet on Skhokho. The project manager is responsible for creating tasks and accounts for employees to book time to as they work on a project, project managers can also deactivate cost centers and codes to maintain control over their projects.
Yes. In that case they will manage the project tasks and also be responsible for approving timesheets.
Once a timesheet is created, the line manager needs to approve it. As soon as it is approved, the project manager will be able to create invoices for those hours. The available hours to book will be visible on the project management dashboard and invoices can be created with just one click.
Skhokho allows the employee to change their own timesheet, if they made a mistake on the timesheet before the line manager approves it. Once the timesheet is approved, for obvious reasons it cannot be altered.
Yes, each organisation can create their own accounts that suits their business needs. The default overheads accounts that come with skhokho are:
Administration Overheads
Idle Time
Training Courses
Normal Leave
Sick Leave
Study Leave
Family Leave
Maternity Leave
Paternity Leave
Yes, you can add and delete accounts as required by your business.