Process management vs project management
There are a lot of differences between process management and project management. Each one serves a different purpose. Process management is more of a continuous improvement method and project management is more project-centric. Business process management and project management are often used interchangeably in the field of project management.
This blog will explain the differences between them and how different projects can be managed better.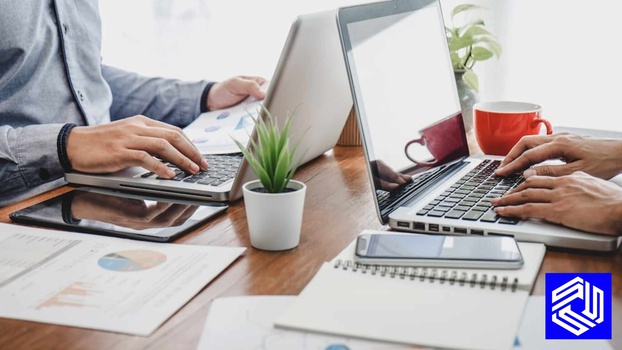 Topics to cover:
Business Process Management vs Project Management
Process management
Project Management
Utilising skhokho Project App to manage daily processes as well as projects
Business Process Management vs Project Management
Despite their similarities, these are two very different business techniques with their own goals, objectives, and stages. In order to optimise workplace efficiency, it is important to understand the differences between process management and project management.
While business and project management is essential for any company, it is important to differentiate between them.
Business process management (BPM) is a systematic approach to improving and optimising processes within an organization. It involves analysing, designing, and executing processes to achieve desired outcomes. It focuses on improving efficiency, reducing costs, and increasing customer satisfaction.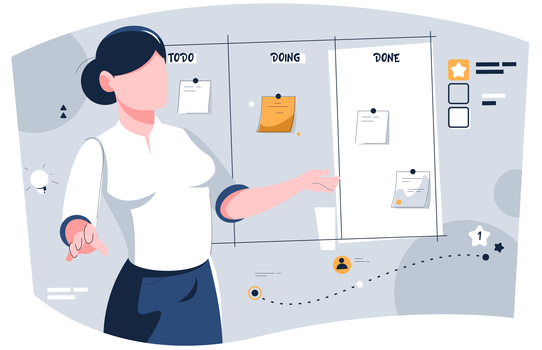 Project management is the application of knowledge, skills, tools, and techniques to project activities in order to meet the project requirements. It is an organised approach to managing projects, from initiation to completion, that involves planning, organizing, controlling, and monitoring.
The difference between business process management and project management is that BPM is focused on improving and optimising existing processes, while project management is focused on managing the execution of projects. BPM is more focused on the processes themselves, while project management is focused on the project goals. BPM is more focused on the long-term improvement of processes, while project management is more concerned with the successful completion of a project.
Project managers needs to understand business processes as they operate within the organization's business environment.
Process management
Process management is the practice of managing and optimizing a sequence of activities that produce a desired result. It involves the planning, structuring, execution and control of a set of activities, often referred to as business processes, that are designed to achieve a specific objective. Process management can be used to improve the efficiency and effectiveness of operations, reduce costs, improve customer satisfaction and increase the overall performance of an organization.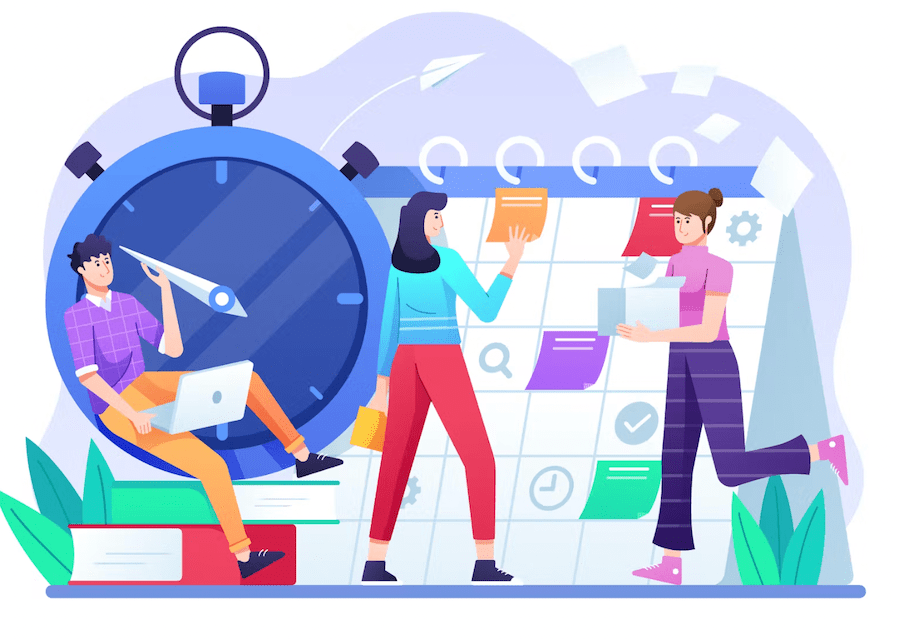 Understanding business process management
Business Process Management is the art of developing, directing and improving a business process which determines how resources are allocated. This goal seems simple.
It involves creating, analysing, measuring, monitoring, and improving processes to achieve the desired results. BPM focuses on creating efficient and effective processes that can be implemented across the organization. It can be used to identify areas of improvement, streamline processes, and eliminate wasteful tasks. Additionally, BPM can help organizations become more agile and efficient, as well as improve customer experiences.
Processes can vary based on the type of business you operate in. Processes may include:
New employee recruiting
Customer checkout
Raw materials procurement
Quality control procedures
Production line workflow
Information security and workflow
Asset management
Most Important Types of business processes
With an organised method for managing processes it is easy to develop better processes which help a company accomplish fewer tasks consistently and produce successful results for routine tasks. Business processes are accomplished through three key elements namely:
- Operational process.
- Supporting process.
- Management process.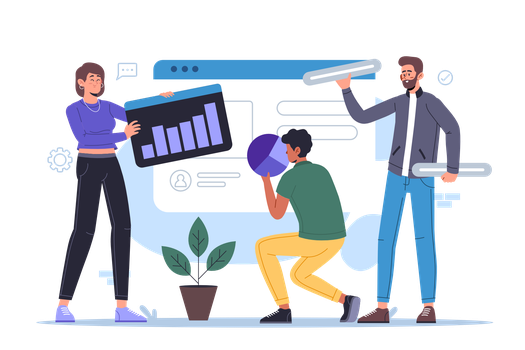 #1. Operational process
The operational process is the process that is executed to achieve the main objectives of the organisation and is typically the most visible. It involves the day-to-day activities that are necessary to produce the organisation's goods and services.
#2. Supporting process
The supporting process is the process that provides the support necessary for the operational process to be successful. It includes activities such as human resource management, finance, and procurement.
#3. Management process
The management process is the process that is necessary to manage the operational and supporting processes. It includes activities such as monitoring performance, developing and implementing strategies, and making decisions.
Project Management
Project management focuses on a specific method to organize tasks and manage them in accordance with defined blueprints. It is incredibly important for projects to be designed and implemented. Project managers use a well established structure to follow a set of tasks from to-do to completed.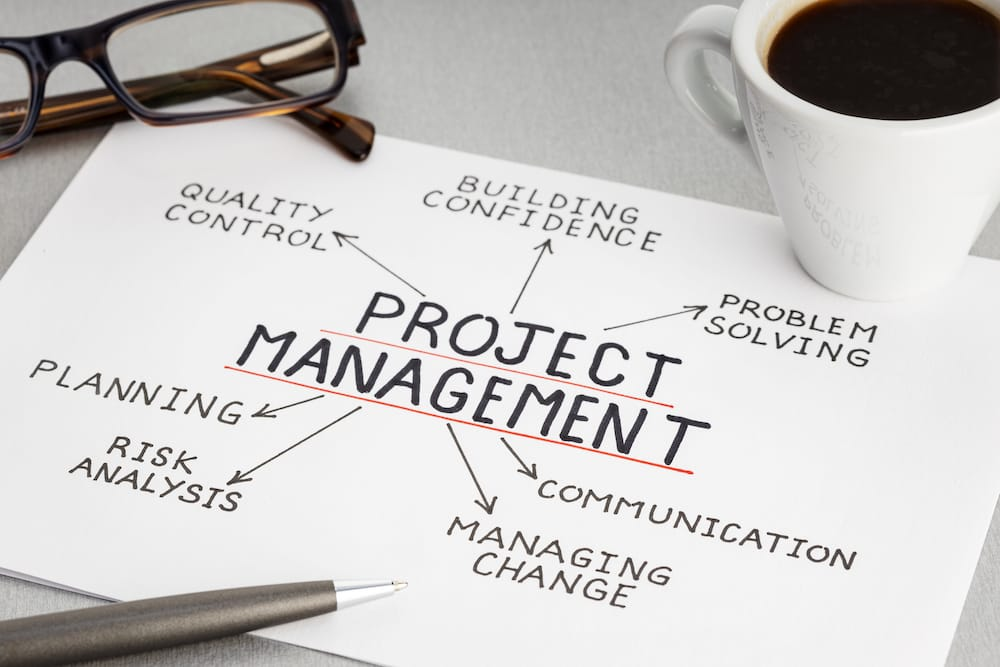 The five major processes of a project
Initiation: Project managers begin with identifying problems, setting clear goals, and securing approval from stakeholders.
Planning: Together, the team develops a project plan that meets company objectives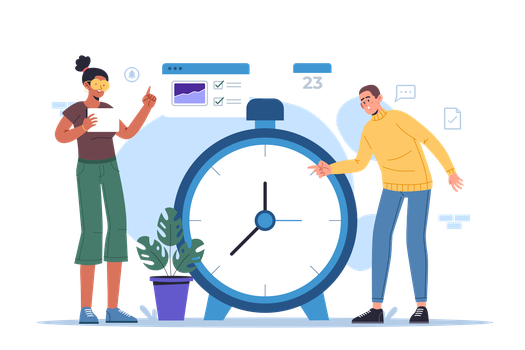 Execution: During execution, the team implements the plan and informs those involved of any changes
Monitoring: As the plan is implemented, team members monitor its progress and adjust as necessary
Closure: The project has come to an end
Indicators that you might need to devote on project management
Your team is struggling to keep up with deadlines.
You are having difficulty tracking progress on multiple projects.
Collaboration between team members is difficult due to geographical or other constraints.
You often miss out on important details and updates about projects.
You have difficulty tracking the costs associated with projects.
You are having difficulty prioritizing tasks and managing resources.
Your team is having difficulty identifying areas of improvement.
You have difficulty managing stakeholders and keeping them informed.
You are having difficulty staying organized and on top of project tasks.
Your team is having difficulty staying on the same page.
Utilising skhokho Project App to manage daily processes as well as projects
Skhokho Project is an online project management tool designed to help businesses with managing daily projects and processes. It allows you to create tasks, assign them to team members, set deadlines and track progress. You can also collaborate with other team members and access reports in real-time.
The Skhokho Project App is designed to help businesses of all sizes manage their projects and daily processes within a business. The app provides a comprehensive management solutions such as task planning, resource management, budgets, timelines, time tracking, collaboration, file sharing, reports and dashboards and more.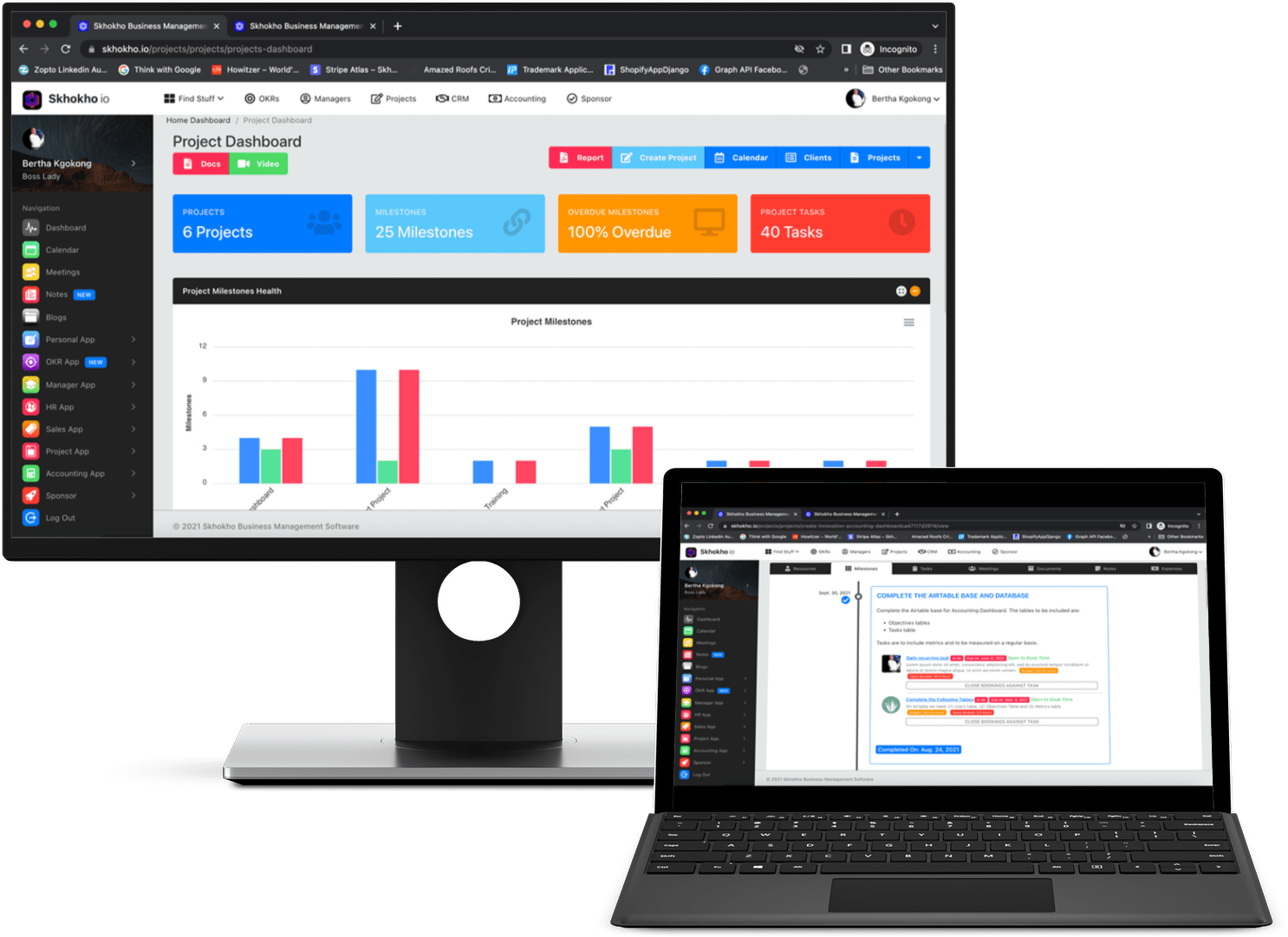 Benefits of using Skhokho for project management
Several project management tools are available, many of which do not have the features your team will ever need. With Skhokho, you can guide your team through the most critical project management elements.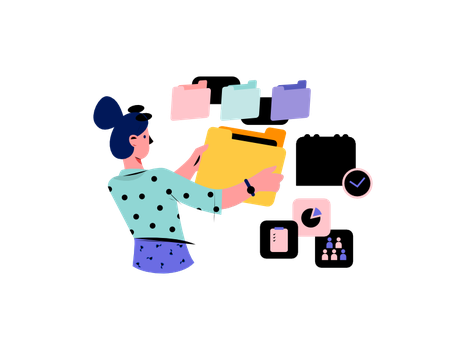 1. Improved Efficiency: Skhokho provides an easy-to-use platform for project management, allowing users to quickly and easily manage their projects. This can provide a significant boost in efficiency, as users will be able to get more done in less time.
2. Streamlined Collaboration: Skhokho provides a streamlined platform for collaboration between team members. This allows everyone involved to stay on the same page, which can significantly reduce the chances of errors and misunderstandings.
3. Visualization Tools: Skhokho includes a wide range of visualization tools, allowing users to quickly and easily track progress and identify potential issues.
4. Increased Productivity: Skhokho helps teams stay organized and focused on their tasks, making it easier for them to accomplish their tasks faster and more efficiently.
5. Reporting and Analysis: Skhokho provides a range of reporting and analysis tools, allowing users to gain a better understanding of their projects. This can help to identify areas of improvement, as well as potential risks.
For more information on Skhokho Project Management, visit this page: https://skhokho.io/project-management-tool-app-software
Documentation on how to use Skhokho Project Management, click here 👉🏽 https://skhokho.io/documentation/project/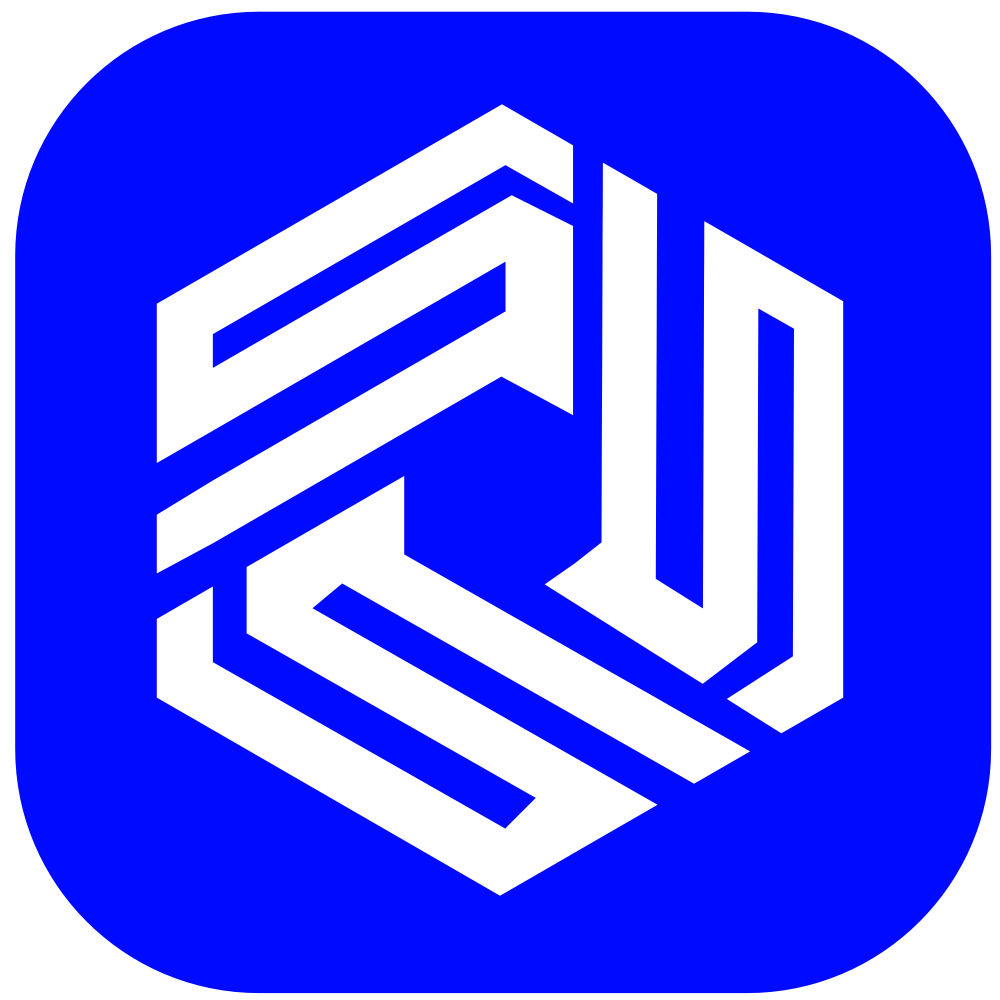 Bertha Kgokong
Published on Dec. 6, 2022