There are a lot of goal-setting tools out there, but few have the impact that Objectives and Key Results (OKRs) can have on your organization. OKRs were created by Intel's Andy Grove in the 1980s to help set strategic goals. They've since been adopted by some of the world's leading organizations to set and enact their strategies.
In this article we'll define an OKR, look at how they're used and provide some examples of OKRs.
Let's start with the basics: Objective Key Results, or OKR for short, is a goal setting and performance management tool that helps teams set priorities and measure success against them. It works by having employees create company-wide quarterly goals (the Objective) which are tied to three to five measurable results (Key Results.)
An Example Objective might be something like "Increase Monthly Revenue Stream by 20%" while an example Key Result could be "Increase number of new monthly subscribers from 500 in Qtr. One to 700 in Qtr Two."
By assigning Objective Key Results each quarter you can see how your team is doing at reaching their objectives as well as what you need to do to accomplish them. Objective Key Results is a great tool for any business looking to set and achieve company-wide goals.
Objective Key Result (OKR) - Definition
Objective: Objective Key Result (OKR) is a goal-setting and leadership tool for communicating what you want to accomplish and what milestones you'll need to meet in order to accomplish it.
It is a system for GOAL SETTING, defining where the organization wants to go. Imagine you are setting up a road trip. Before you can get started on your road trip, you will need to know where you are going, the final destination of your road trip.
That final destination is your objective. You might say to your family, let us go to "that location" as a suggestion.
SMART Goals
Smart goals are:
Specific
Measurable
Attainable
Realistic
Time-Bound
It is therefore not enough to state that "you would like to go to a certain location". It is not a SMART goal. To turn it in to a smart goal, you have to include specifics first and foremost. You might want to say - I would like to drive to Las Vegas, from Los Angeles in the next 2 days. Suddenly, you have included time specifics and bounds, limits, a measure for your goal.
When a goal is measurable, specific - it becomes an objective. Objective Key Result (OKR) is a goal-setting and leadership tool for communicating what you want to accomplish and what milestones you'll need to meet to accomplish it.
Key Results - How will we know if we have succeeded? OKRs are meant as guiding principles, helping employees set priorities. The Objective or "what" that the organization wants to do should be clear enough so all team members can rally around it without debate or confusion about their goals.
The Key Results
If driving to Las Vegas was the objective, the Key results would be the milestones on that journey. Define:
What are the steps I need to make along the way
How do I know that I am still on the right track to achieving my objectives
How will I measure progress on my journey
If you can answer these questions, you will be on your way to mastering OKRs. The key measures are the milestones and indicators that you are on the right path.
Organizations that use Objective Key Results
There are several huge worldwide businesses that utilize OKR, all of which are listed below. Although there are many, Google is undoubtedly the most well-known firm that has adopted OKRs and is known for promoting them.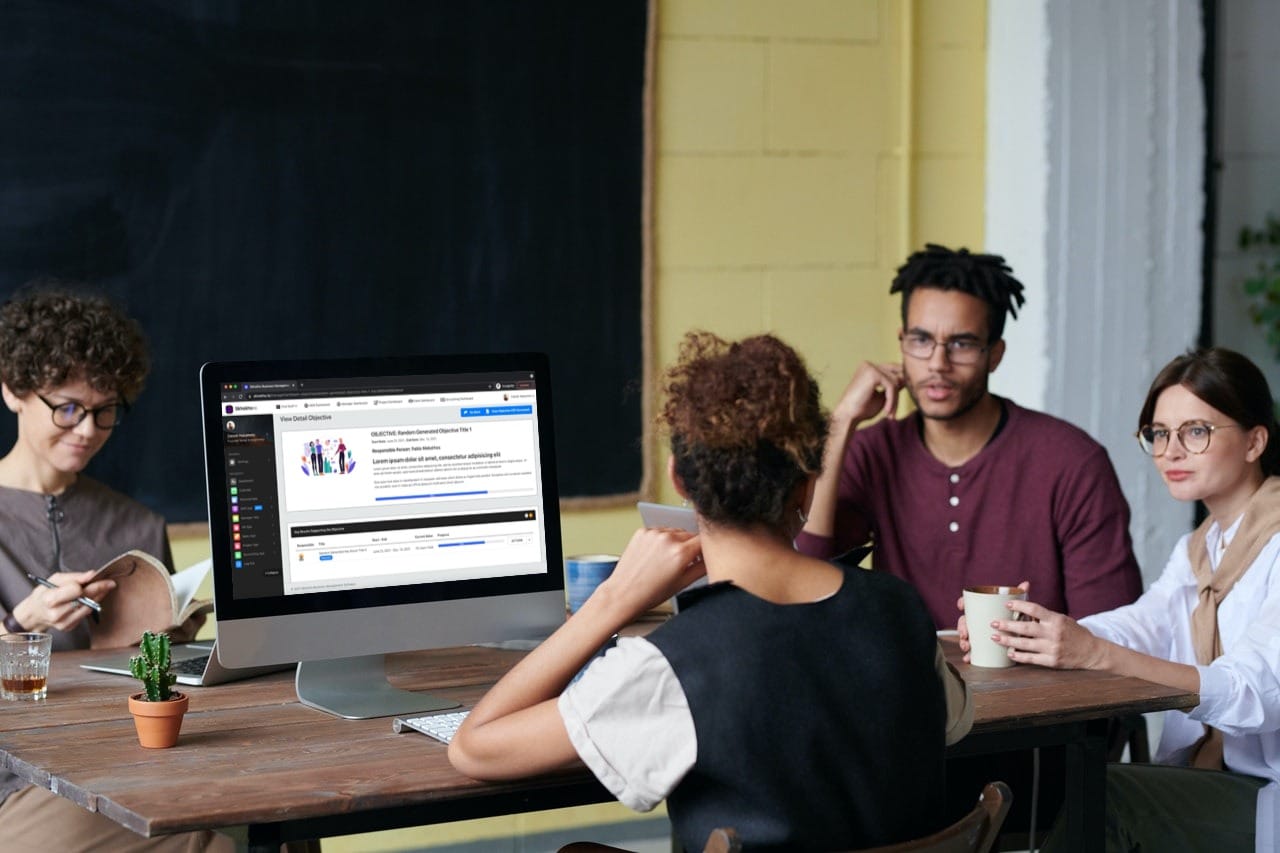 Adobe
Asana
Amazon
Facebook
Google
LinkedIn
OKR stats
Netflix
Spotify
Twitter
Uber
Oracle
Intel
General Electric
Microsoft
Zynga
How to write great OKRs
Each Objective has at least three to five measurable results that will help an organization achieve it's Objective. The number of objectives and their respective Key Results should be limited to ensure clarity, focus and alignment across the workforce. Objective Key Results should be written in the Objective style, as SMART goals.
If you want to learn more about Objective Key Results (OKRs), check out this blog post: OKRs: Objectives and Key Results (How to Use OKRs for Your Organization)
Get started with Skhokho OKRs
Skhokho is a Business Management software that has integrated HRMS, Project Management, Sales and CRM, Accounting and now includes OKR management. Skhokho is fully integrated, so your Sales team can track their OKRs and Leads on the same platform, while the Project Team is focused on their Project management, while also tracking their own OKRs.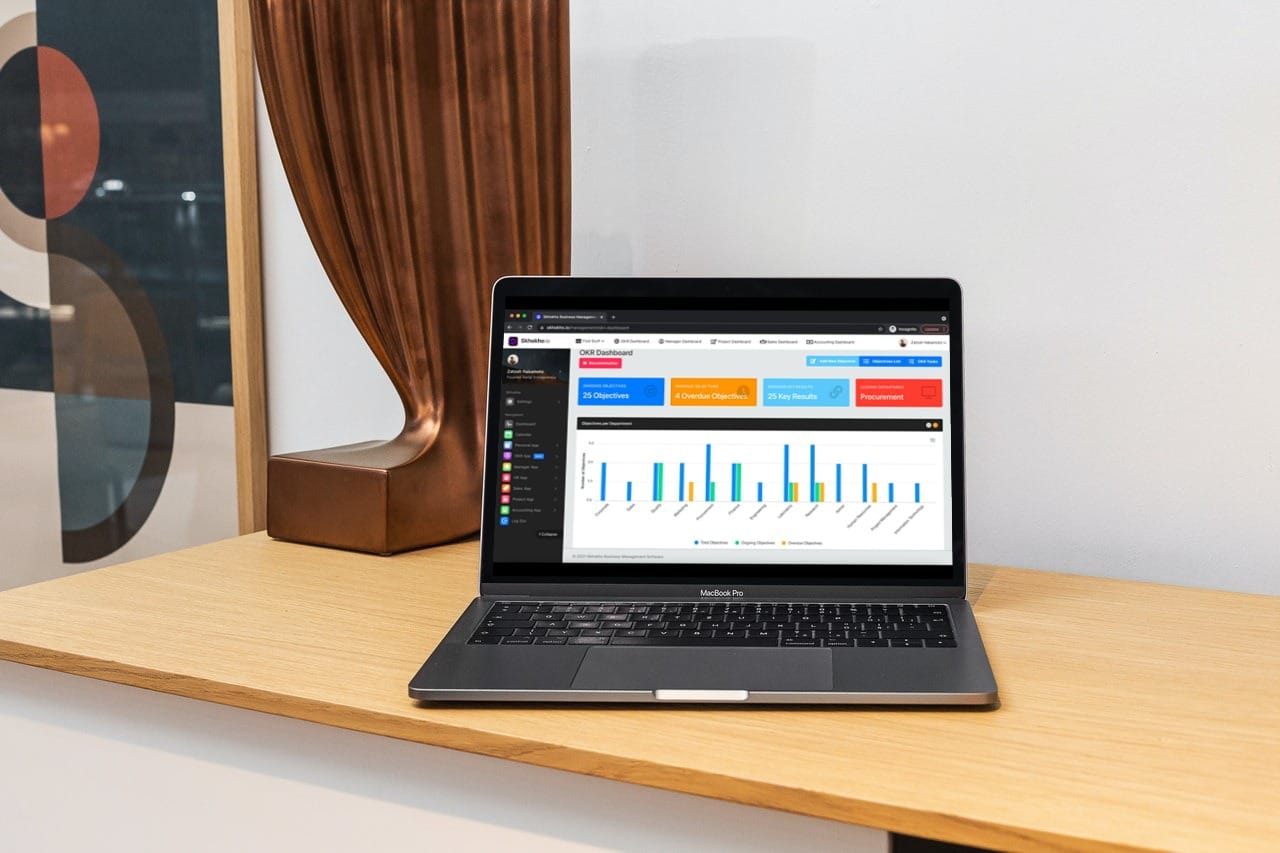 With Skhokho, you get 14 days, no-obligation trial - where you can try out all the features of Skhokho, no strings attached, no credit card required, and no long-term commitments, contracts, etc.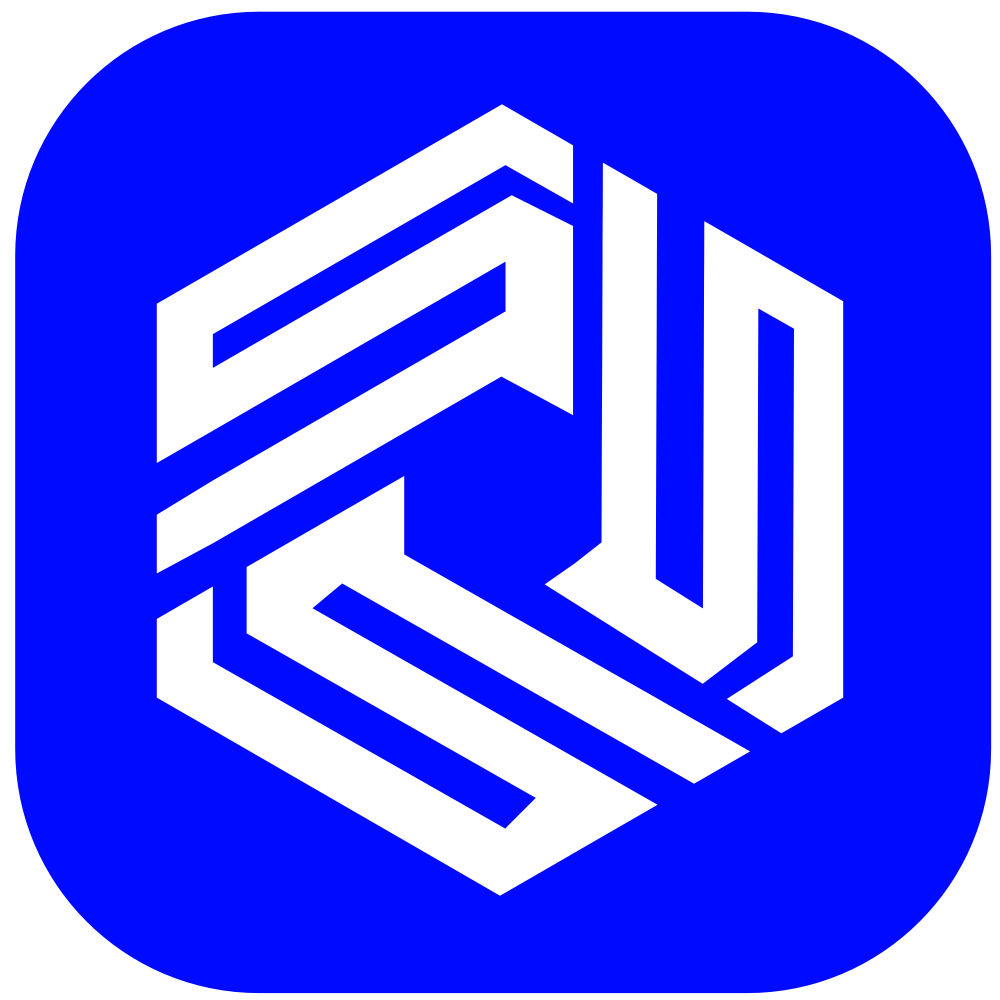 Bertha Kgokong
Published on Oct. 19, 2021