Importance of Performance Management in an Organization
A company's success is directly linked to the performance of its employees. Without putting measures in place to ensure that employees meet their targets, your company will end up on the sidelines of your industry.
Performance management is a great way to keep your employees accountable, improve productivity and manage employee retention. This is much greater than evaluation, reward and promotion. This tendency can be incredibly powerful in organizations.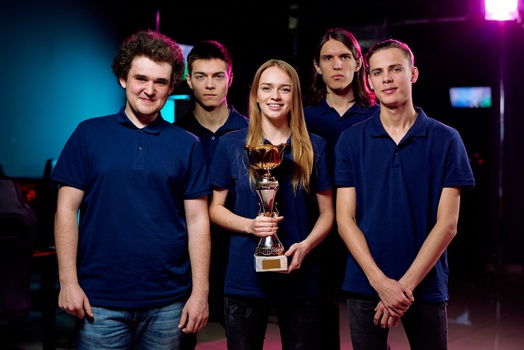 Performance management strategy is an important part of training your employees and retaining them for the long term. But it has gone through a lot of changes in the last few years. With the adoption of modern human management, performance management has directly become an important part of the organization.
This article will provide information on the why is performance management important in the modern world.
We will cover the following:
What is performance management
The purposes of performance management
The Four Crucial Elements of Performance Management
The purpose of business performance management
What should it include?
The importance of performance management for small and medium businesses
What performance management should include?
The benefits of it
The aim of any good system
What is performance management and how it boosts employee engagement?
This is a process in which both the employee and the employer mutually benefit. It is a process where an employee can improve their productivity by getting the feedback from the employer and in turn the employer can evaluate the employee and help boost employee productivity.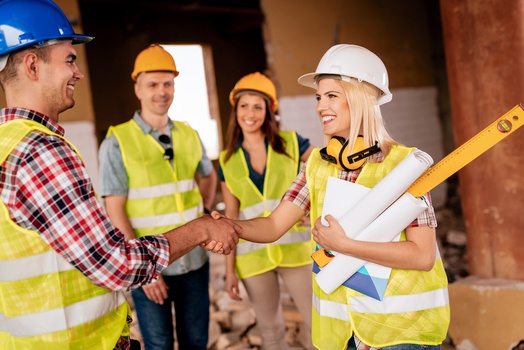 Here, the improvement in performance does not mean the employee will increase his load of work but it means to be more productive with the same output. It consists of the process of improving performance in an organisation by setting measurable targets that align individuals or teams to its goals.
The important thing here is that it is based upon the continual processes and not solely on annual reviews. It requires specialised management systems to efficiently monitor employee performances to identify and improve the quality of work.
The purposes of performance management
The Performance Management System (PMS) is a process for evaluating performance at work by employees.
They serve the following purposes:
Assuring employees and teams have access to the resources they need to succeed,
giving the recognition they deserve to be motivated,
and the responsibility to understand what is required
They surely develop great employee engagement.
The Four Crucial Elements of Performance Management
Performance management is an effective organization method that takes advantage of the goals and targets of an organization. The method is based on the productivity of the employees and their contributions towards the same. It is essential in all many companies and is used to improve the performance of the employees as well as the overall efficiency of the organization. The performance of an organization can be improved in various ways and one of the most effective ways is to organize performance management.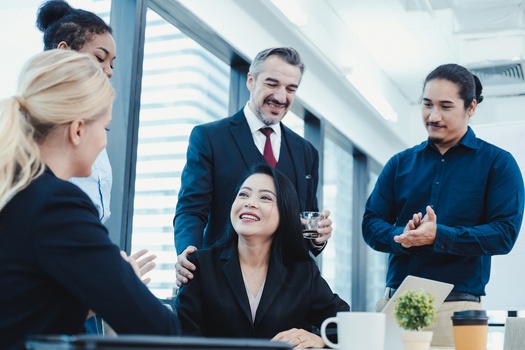 1st Element – Purpose is well defined.
The performance management process starts with being able to identify a clear purpose for the program. For example, what are the specific outcomes that are expected to result from the process? What is the overall goal of the performance management process and how does that connect to the overall goals of the organization? Determine how the performance management process will contribute to the overall strategic plan of the organization.
Once you have established your purpose, you need to communicate this to all levels of the organization. Performance management is an important process for employees to understand, especially if it is part of a larger talent management process.
2nd Element – Outcomes are well designed.
The second element of a well-designed performance management system is that the outcomes are well designed. What do we mean by well designed? They are SMART: Specific, Measurable, Achievable, Relevant and Timely. If the outcomes are not SMART, take the time to redesign them. If you don't have enough time, hire someone to help you. If you're on a budget, outsource some of the work to a consultant or a coach. Make sure the outcomes are SMART.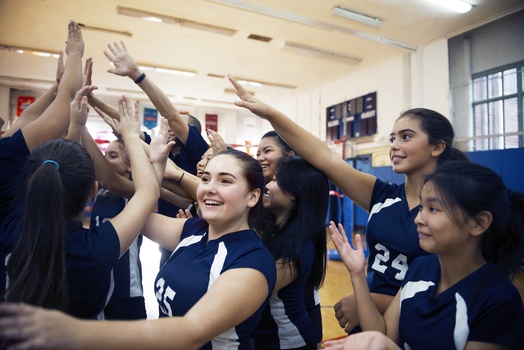 3rd Element – Accountability is nurtured.
Accountability is the third of the four crucial elements. Accountability is nurtured by a culture of trust, respect, and appreciation for your employees' contributions. The most effective method of fostering a culture of accountability and employee engagement is setting goals, and measuring results.
For more information on how to set good OKRs, check out Skhokho Documentation on Skhokho OKR App for setting development plans and goals. For More articles on OKRs and anything related to metrics, click 👉🏽here.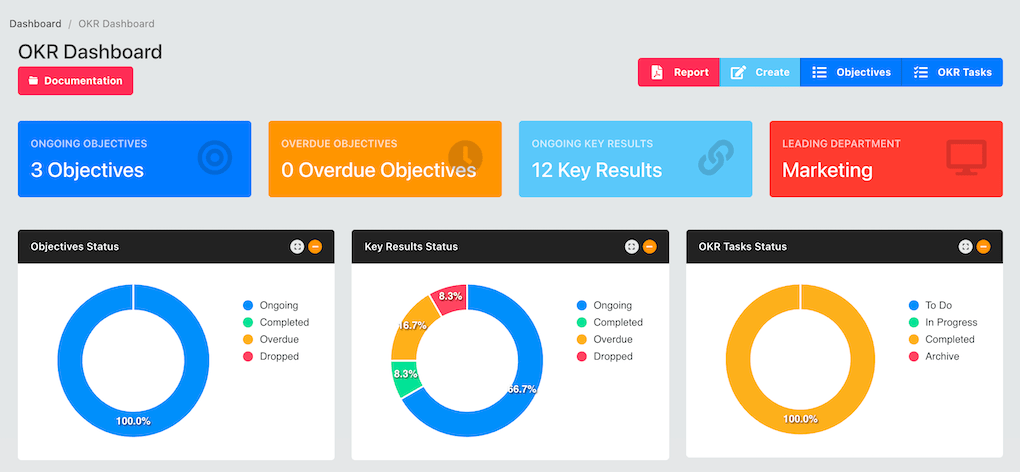 4th Element – Teams are your leverage point.
Performance management is not just about the individual. It's about the entire team. This is why it's crucial that every team member plays a role in the team's performance. The best way to ensure that your team is well-informed and involved is to ensure that everyone is playing an active role in the performance management process.
Team/employee engagement is a key part of any business. Everyone talks about it, but no one actually does anything about it. Yet, engagement is one of the most important drivers of company performance. The way to engage your team is not to provide them with more things to do, but to get the most from those things you ask them to do. The key to this is to provide people with a clear understanding of how their work fits into the bigger picture.
NOTE: These are not only the elements a business need, the other elements needed will depend on the situation and the organisation.
The purpose of Business Performance Management (BPM)
Businesses use BPM to assess employee performance. BPM helps the manager and management team members understand customer and employee information.The purpose of business performance management is to enable a company to recognise, track and manage its performance.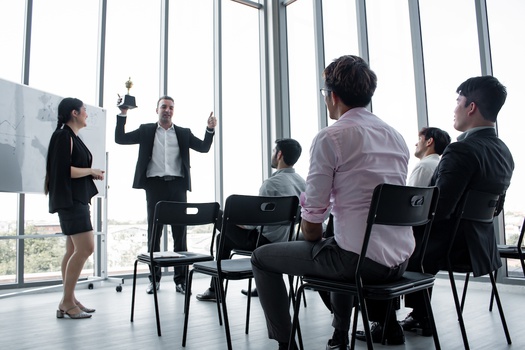 A business performance management system (BPMS) is a set of business processes and tools that enables business performance data to be captured, stored, analysed and reported for the purpose of improving performance. This data is very important. A business performance management system is a key component of a performance management framework that supports a company in the performance improvement cycle.
What performance management should include?
A proper performance management should include the following:
Performance Objectives - It refers to what an employee is expected to accomplish or produce to contribute to the success of the organization or unit.
Strengths and Weaknesses - Identifying employee strengths and exploit them to their fullest potential.
Performance Competencies - These values define the skills and characteristics you and your company believe a successful employee must have.
Stop, Start, Continue - This framework is useful for delivering feedback or requesting feedback.

Stop: Less important activities that need to end, and
Start: These are things that aren't currently being done, but that should be started.
Continue: The good things that are ongoing and should be continued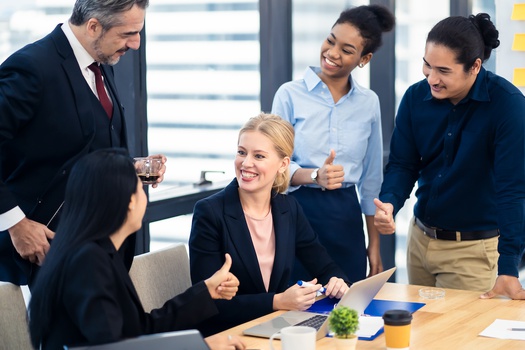 Performance management can never be stopped after evaluation of performance. Managers have to integrate learning into their work processes. The development program enables a person to meet the company's business goals and potential, and also the business needs. Evaluation will only help improve your growth and achieve your targets. Now let us look at the importance of performance management:
The importance of performance management for small and medium companies
Performance management processes are essential to company success in small and medium enterprises. Small or medium businesses can make an early effort to provide employee regular feedback in the form of employee performance management. Implementation of employee feedback leads to increased productivity and helps many companies with employee performance management. Employee feedback is useful in planning employees performance. This is also useful for identification of workers who require training for performance improvement.
Performance management is an essential part of any business, but many small and medium businesses don't realise the importance of it. In fact, for many small and medium companies, performance management can seem overrated and unnecessary. But the truth is, performance management is just as important to a small business as it is to a large corporation, and it needs to be incorporated in a business's long-term strategy.
What are the benefits of performance?
The advantages of performance management are not just limited to monetary benefits. The overall goal of performance management is to improve the performance of the employees, which in turn, has a positive impact on the company's overall performance. Some of the other advantages of performance management include:
Improved employee performance: When you're managing performance, you're looking for areas where employees can perform better. Then, you're helping them find ways to improve their performance and encourage employees. This also helps with the training and development of an employee.
Increased business performance: When you're managing performance, you're looking for areas where you can improve the performance of your business. Then, you're helping your business do better by finding ways to improve its performance.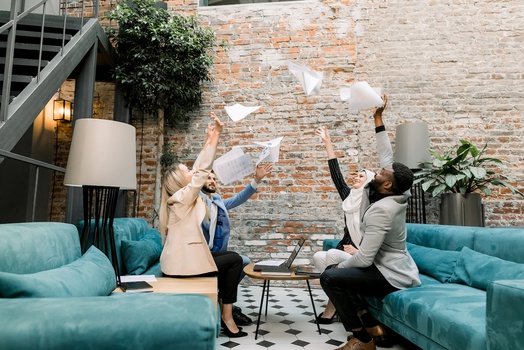 Other Benefits of Performance Management:
Highlight training requirements
Improves employee mood and engagement
Helps identify suitable people for promotions
It defines the path to success
Support workforce planning
This helps employees maintain their employment
Improve the transparency
The aim of any good performance management system
It is an important part of a business strategy. The business effective performance management tools are used to monitor the performance of the business and to make the necessary changes in the process of business. It is an ongoing process of measuring and monitoring business performance which helps in improving business processes and in the decision making within the organization. It is also used to monitor performance of different departments in the organization.
It involves various approaches to perform an administration with the software. There's not one system for performance management that looks exactly as it does. As with corporate culture, a performance management system should reflect your purpose as well as your values and goals. However, all good performance managers seek to improve the organisational performance in order to support performance efficiency, performance and employee wellbeing. Ultimately performance management systems should support in achieving overall organisational objectives with clear alignment with the ones for the employee.
A good performance management systems are designed to track performance and help improve it. Sounds simple enough, right? Yet, the systems we have in place today are often not working. In fact, many team leaders have the sense that they're not working, but they don't know why or what they could do better. Performance measurement systems have to have some specific characteristics – or they won't be effective.
A performance measurement system creates:
The right goal
The right measuring
The right time to track
The right person to measure
The right communication of the results
The right follow-up to ensure the right actions are taken
Wow you can boost performance with Skhokho
Skhokho provides team leaders with the ability to create performance reviews for team members. When a manager creates a performance review for a person, they will be able to view it on their personal app and update the progress.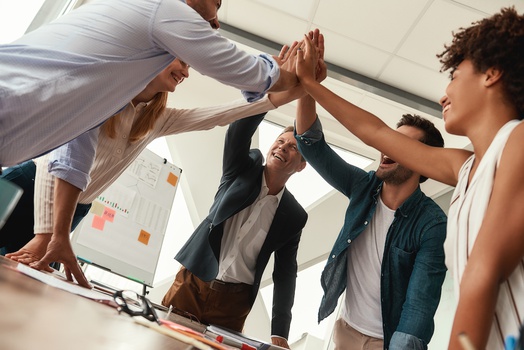 Skhokho allows the manager to create a performance review by doing the following:
Add Performance Objectives
List Strengths and Weaknesses
Add Performance Competencies
List Start, Stop, Continue
Performance management is crucial, but can be easily overcomplicated. Improve performance with the Skhokho software suite designed to facilitate agile objectives, feedback, progress and meaningful discussion. Start your free trial today: https://skhokho.io/authentication/register
This system understands the importance of performance management therefore it provides best solutions for every manager.
Summary
Performance management should include feedback evaluation, learning and development, goals and objectives, performance metrics, and much more. The objective of performance management is to improve employee performance and engagement, and to align them with the strategic goals of the organization.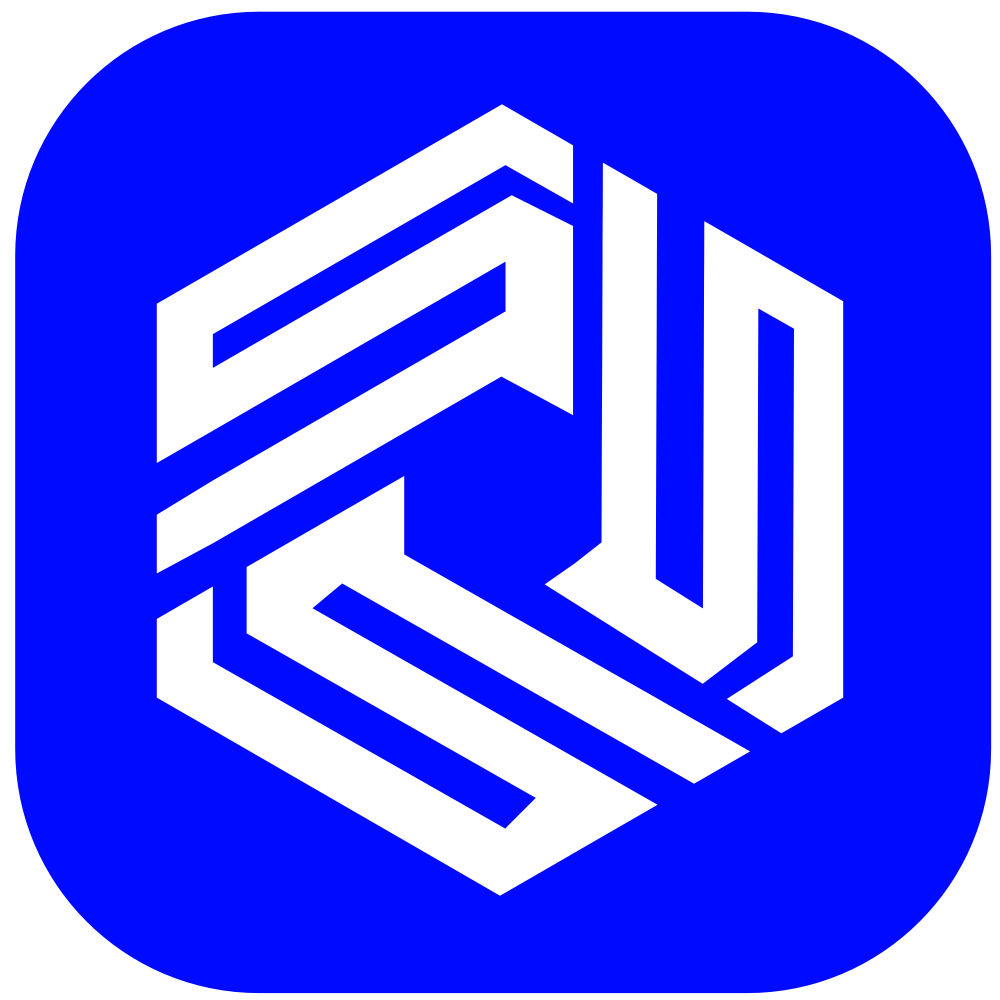 Bertha Kgokong
Published on Aug. 2, 2022