Tracking and Analyzing Your Sales Data Using Analytics: Measure and Improve Sales Performance
As a small business owner, you know that every sale counts. But do you know how to make the most of your sales data? Tracking and analyzing your sales data can provide invaluable insights that can help you optimize your business performance, improve customer experiences, and increase revenue.
In this blog post, we'll explore why tracking and analyzing sales data is important for small businesses, and some of the benefits of doing so. From identifying trends and optimizing marketing efforts to improving customer experiences and making data-driven decisions, you'll discover how sales data can help you take your business to the next level.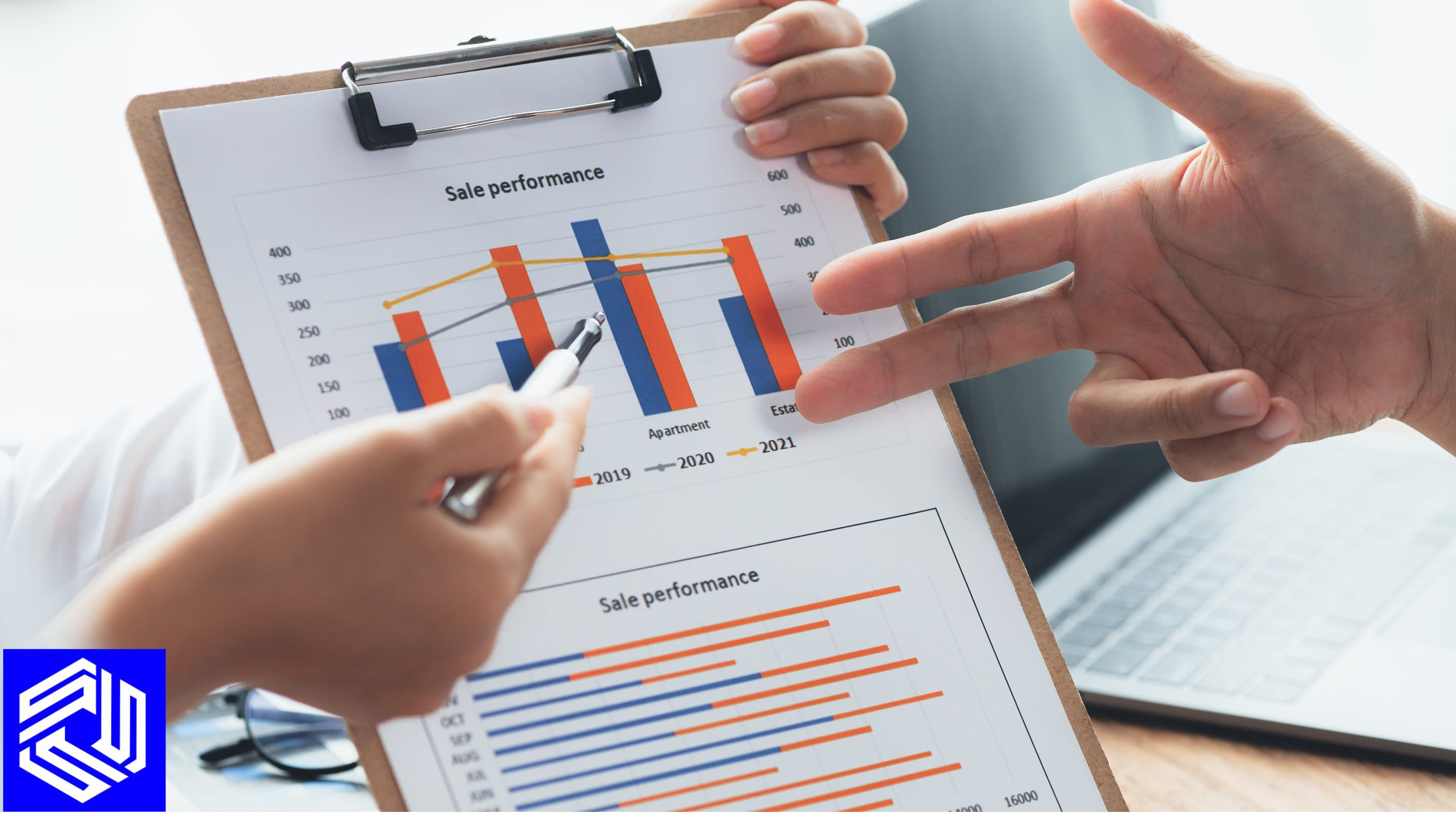 We will focus on the following topics:
The importance of tracking and analyzing sales data
Setting Up Your Sales Tracking System
Using Sales Data to Improve Performance
Best Software to Use for Sales Data Analysis
The Importance of Tracking and Analyzing Sales Data: Sales Analysis
To analyze sales data is crucial for small businesses to succeed in today's competitive marketplace. It provides valuable insights into customer behavior, market trends, and the effectiveness of sales strategies, which can help businesses make informed decisions about where to allocate resources, identify areas for improvement, and maximize profitability.
By monitoring sales data, sales teams can identify patterns and trends in customer behavior, such as which products or services are most popular, which marketing channels are driving the most sales, and which customer segments are most profitable. This information can be used to optimize marketing campaigns, adjust pricing strategies, and tailor products and services to better meet customer needs.
Sales analytics can also provide valuable insights into the performance of individual sales representatives, allowing businesses to identify top performers and areas where additional training or support may be needed. This can help increase productivity, reduce costs, and improve customer satisfaction.
Sales Data Analysis: Sales Metrics Monitoring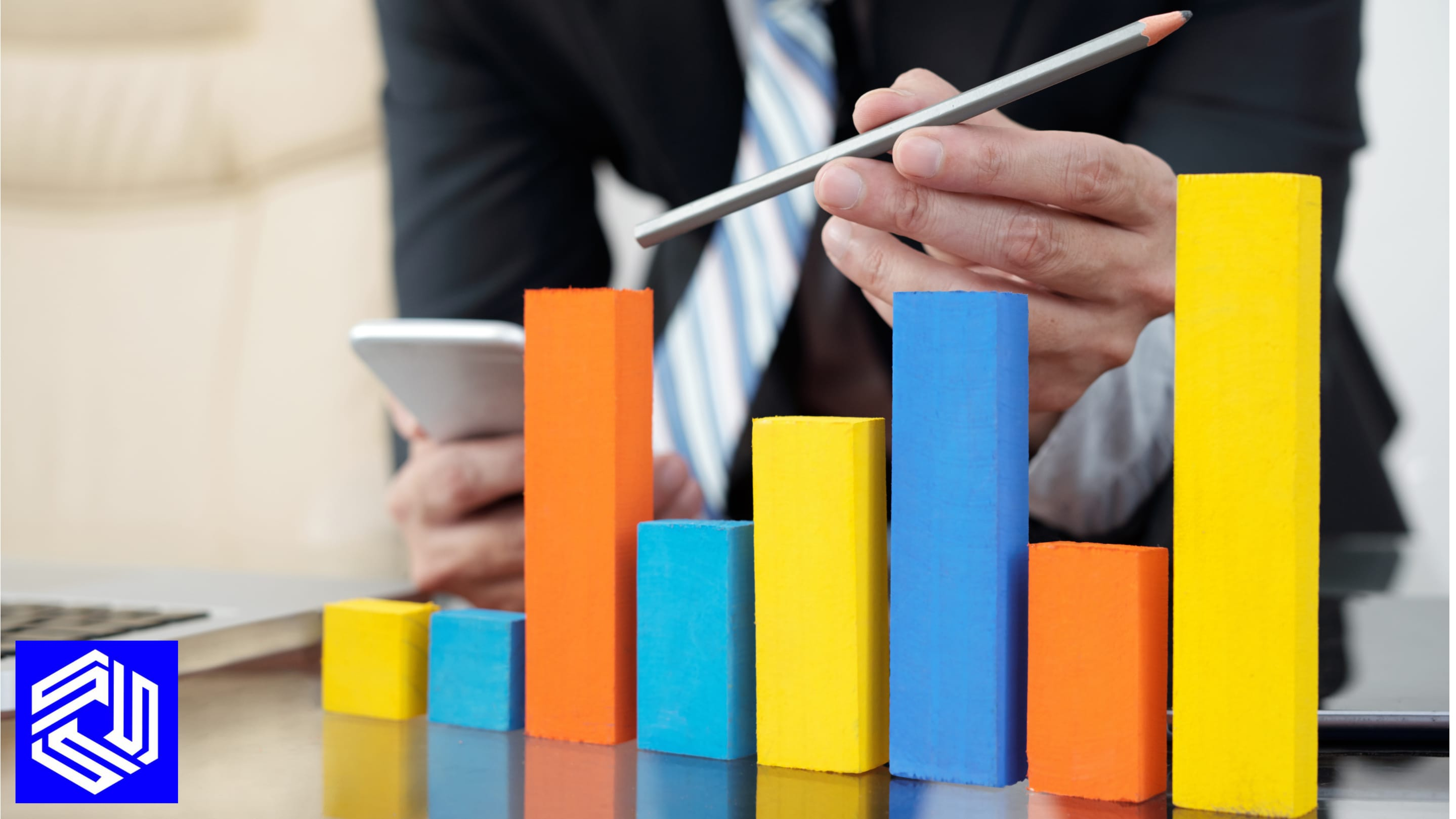 Understand the different types of sales data: There are several types of sales data you can track, including revenue, customer acquisition costs, conversion rates, and more. Each type of data provides valuable information about your business performance and can help you make informed decisions about your sales strategies. For example, tracking revenue can help you identify your most profitable products, while tracking customer acquisition costs can help you optimize your marketing spend.
Identify trends and patterns: By analyzing your sales data over time, you can identify trends and patterns that can help you make data-driven decisions. For example, you might notice that certain products sell better during certain seasons or that certain marketing campaigns are more effective at driving conversions. By understanding these trends, you can adjust your sales strategies accordingly and optimize your performance.
Set benchmarks and goals: One of the most important aspects of sales data analysis is setting benchmarks and goals. By setting benchmarks, you can compare your performance to industry standards and identify areas for improvement. By setting goals, you can create a roadmap for achieving specific outcomes based on your sales data. For example, you might set a goal to increase your conversion rate by 10% within the next quarter, based on your current data.
Use data to make informed decisions: It's important to use your sales data to make informed decisions about your business. Rather than relying on intuition or assumptions, use your data to guide your decisions and strategies. For example, if you notice that certain customer segments are more valuable than others, you might focus your marketing efforts on those segments to maximize your return on investment.
Regularly review and update your system: Your business is constantly evolving, and so should your sales tracking system. Make sure to regularly review your metrics and update your system as needed. This might involve adding new metrics, removing metrics that are no longer relevant, or adjusting your tracking methods to better capture the data you need
Using Sales Data to Improve Performance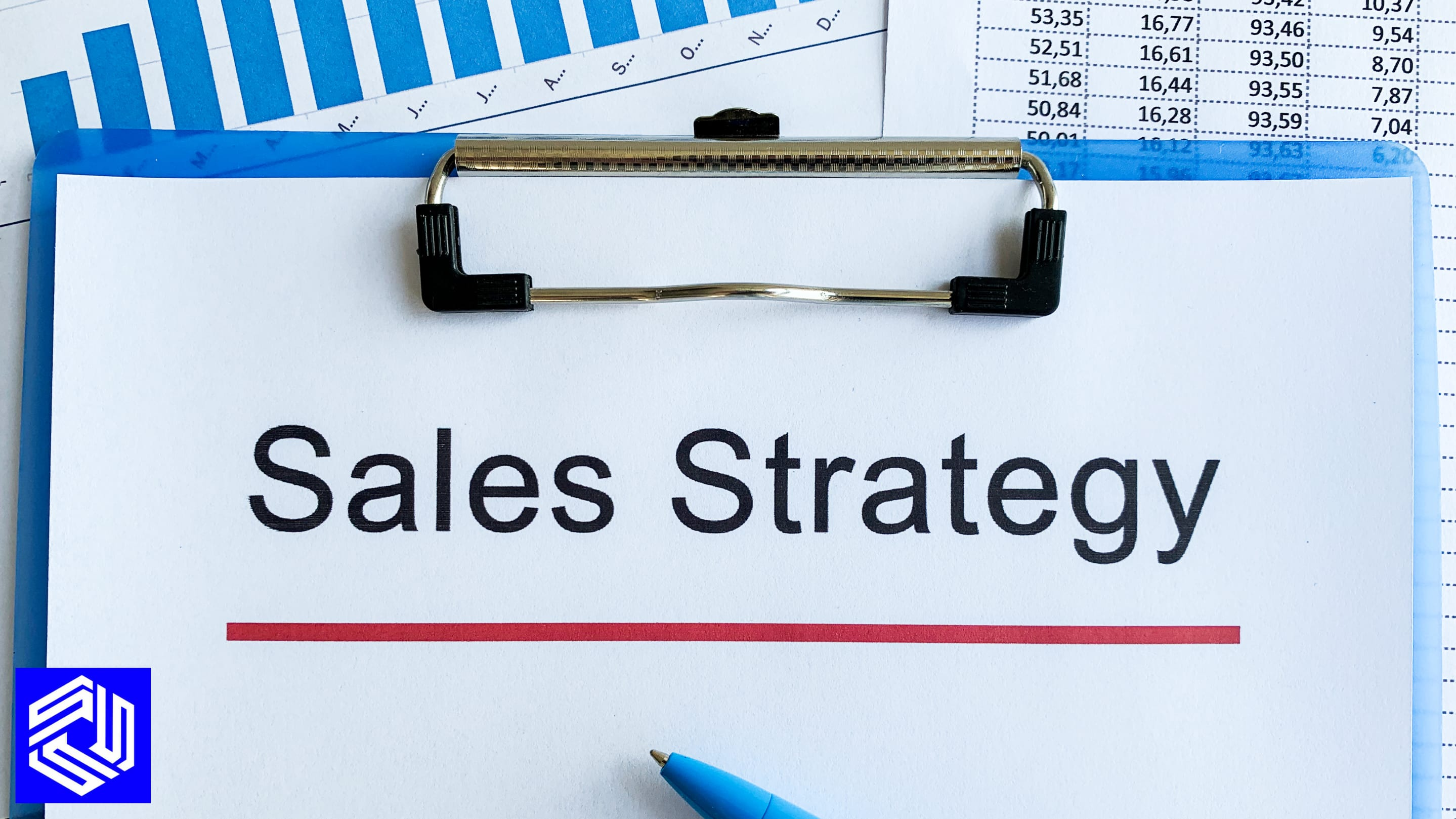 Now that you have a better understanding of how to track and analyze your sales data, it's time to start using that data to improve your sales performance. Here are some actionable tips for using sales data to drive performance improvements:
Adjust pricing strategies: By analyzing your sales data, you can identify which products are selling the most and which are underperforming. Use this information to adjust your pricing strategies accordingly. For example, you might consider raising the price of your most popular products to increase revenue or lowering the price of underperforming products to boost sales.
Optimize marketing campaigns: Use your sales data to identify which marketing campaigns are driving the most conversions and adjust your sales and marketing efforts accordingly. For example, if you notice that Facebook ads are generating more conversions than Google ads, you might consider reallocating your marketing budget to focus more on Facebook.
Improve customer experiences: Use your sales data to understand your customers better and improve their experiences. For example, if you notice that customers are frequently abandoning their shopping carts, you might consider improving your checkout process to make it more streamlined and user-friendly.
Regularly review and update sales strategies: Sales data analysis is an ongoing process. Make sure to regularly review your data and update your sales strategies accordingly. This can help you stay ahead of trends and adjust your strategies as needed to continue driving performance improvements.
Real-life examples of small businesses that have used data to improve their sales performance include:
A small e-commerce business that used sales data to identify its most profitable products and adjust its pricing strategies accordingly. By increasing prices on its most popular products, the business was able to increase revenue by 20%.
A local restaurant that used sales data to identify its busiest times of day and optimize its staffing schedules accordingly. By having more staff on hand during peak hours, the restaurant was able to improve customer service and increase sales.
Best Software to Use for Sales Data Analysis
When it comes to analyzing sales data, there are various tools and software available to small businesses. Some of the popular ones include CRM software, Google Analytics, and Excel spreadsheets. However, if you want a more integrated and comprehensive solution for your sales data tracking and analysis needs, Skhokho can be an excellent choice.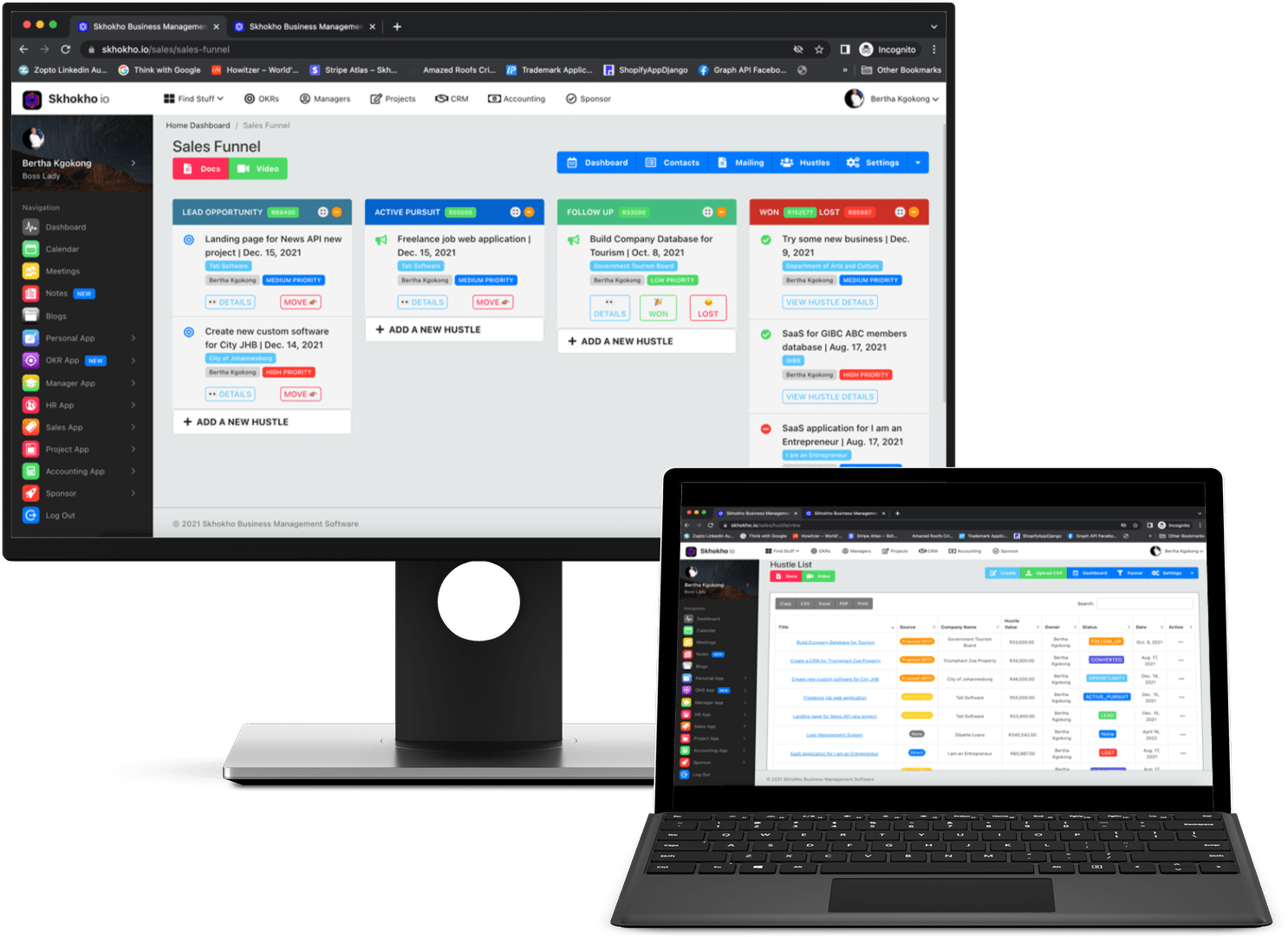 Skhokho is a business management software that offers an integrated Sales CRM app. It allows you to prioritize sales resources by using analytics to identify which leads convert the most and where good leads come from. With Skhokho, you can view your lead sources, manage your sales team like a project team with a task board and sprints, and record all the meetings within the sales team with respect to leads and hustles.
Additionally, Skhokho comes with a contact list, contact groups, group emails, lead management, sales pipeline, sales and CRM meetings, CRM and sales documents, and sales and CRM notes features. These features help you keep all your sales data in one place, making it easier to analyze and act upon.
Get Started
If you're interested in using Skhokho for your sales data analysis needs, you can sign up for a 14 day free trial. Take advantage of the trial to see how Skhokho can help you improve your sales performance and grow your small business. For guidance on how to use the system check out their documentation and YouTube tutorial videos.
Conclusion
In conclusion, tracking and analyzing sales data is crucial for small businesses to improve their performance and drive growth. By identifying trends and patterns, businesses can adjust their strategies to improve pricing, marketing, and customer experiences. It's important to regularly review and update sales strategies based on data analysis to stay ahead of trends and drive continuous improvements.
If you haven't already started tracking your sales data, now is the time to start. There are many tools and platforms available that can help you organize and maintain your data. Determine which key sales metrics to track based on your business goals and industry, and use the data to set benchmarks, goals and sales strategy.
For further resources on sales data tracking and analysis, check out online courses, webinars, and tutorials that can help you get started. With the right tools and knowledge, you can use sales data to drive your small business forward and achieve your goals.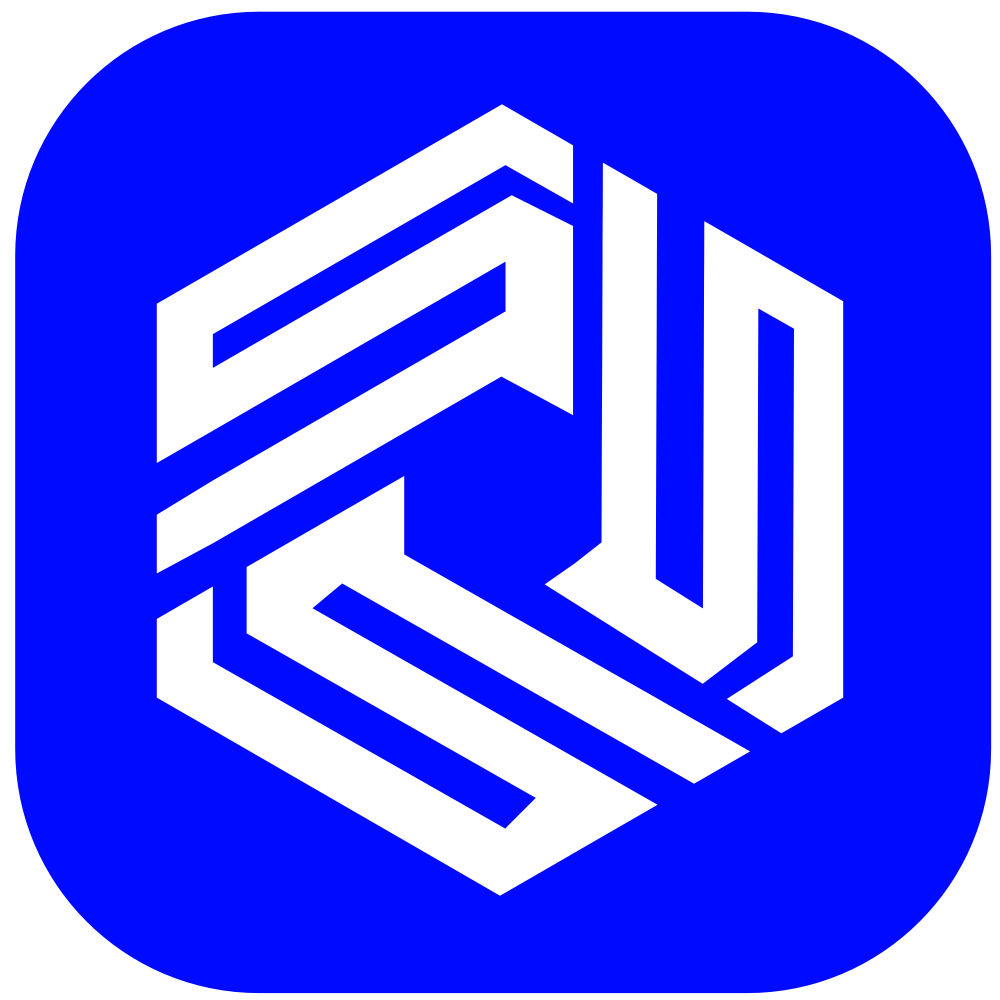 Sinikiwe Phahlane
Published on April 28, 2023