Customer relationship management (CRM) is the process of managing all aspects of customer interactions. This includes contact, relationships, and communications with customers. As a small business owner, it can be difficult to manage your customer relationships on your own, as a result CRM software was introduced to help businesses manage customer relationships with digital technology tools, online cloud software that promotes collaboration, and teamwork.
With the introduction of CRM software, businesses were no longer maintaining their client lists on excel spreadsheets. Businesses were using advanced tools to manage CRM from lead management, sales automation to email marketing. CRM technology has evolved over the years, with more and more features being added in the race to become the most sophisticated CRM software.
In the process of technological progress and digital revolution, we have undoubtedly swung the pendulum to the extreme end of too many features, too many automations and complicated systems that the average sales person struggles to maintain.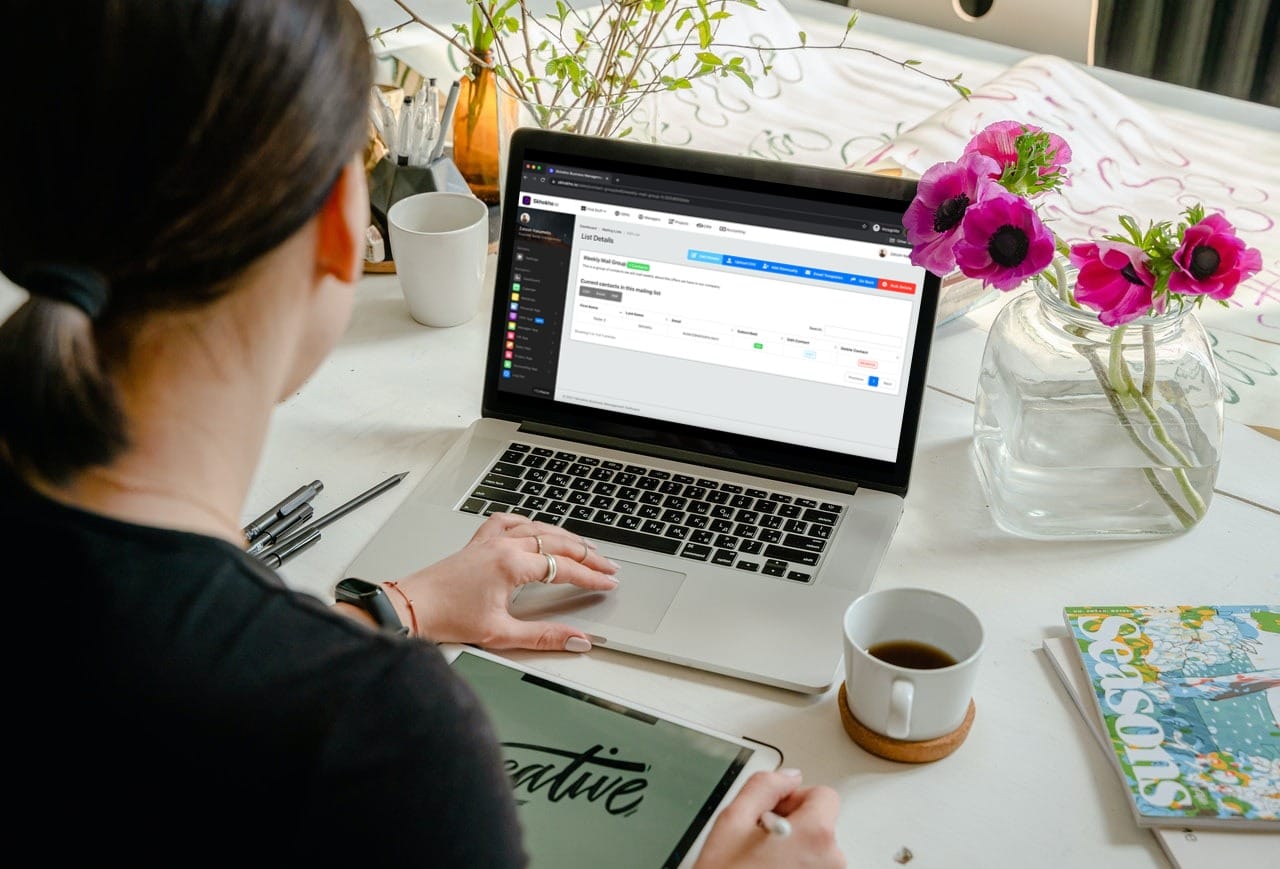 As a result, the CRM tools that were meant to help organisations are becoming expensive and end up as white elephants that are shown to the auditors when they swing by annually, but no one is really using them on a day to day. Because it takes more time to update what we are doing on the CRM, it is too complicated.
How do you know when your CRM system is too complicated?
When you need to purchase another application, so you can integrate tasks and automations
When you need to train people on how to use the system and certify your employees on using the platform
When employees are only using 10% of available features on a day to say basis
If it takes you more than two sentences to describe the features of the CRM
Bring back the simple days
One of the leading search terms for CRM online is "CRM for Small Business" and "Simple CRM". Users are looking for simplicity, the irony is that when you actually search for those terms, you will be still greeted by the large and expensive CRM giants who are capitalising on that keyword, because of its search volume to again sell the complex and expensive CRM to simple companies that are searching for a small business solution that just works and is affordable.
Skhokho present, really simple CRM for Small Business
Yes, we are not just capitalising on the "keyword" but designed and created this tool specifically for small businesses to be simple and provide features that you will use on a day to day, nothing more and nothing less.
Therefore, let us investigate some of the features that companies find most useful in a CRM.
Most common and widely used features of a CRM
The most common features that CRMs use are:
Lead tracking tools and dashboards
Email marketing
Sales collaboration - data preservation
There are many more features, including automations and social media marketing and tons more. But the features most companies use on a day to day is the above three, if we are to simplify CRM, this is where we must start.
Lead tracking tools and dashboards
This is a system to manage all the company prospects. Say you attend a conference and come across a potential client, who shows interest in your product, You take their business card and note that you need to follow up on them, perhaps organise a call to discuss your services further, organise a demo, warm up that lead so you can convert them to a client.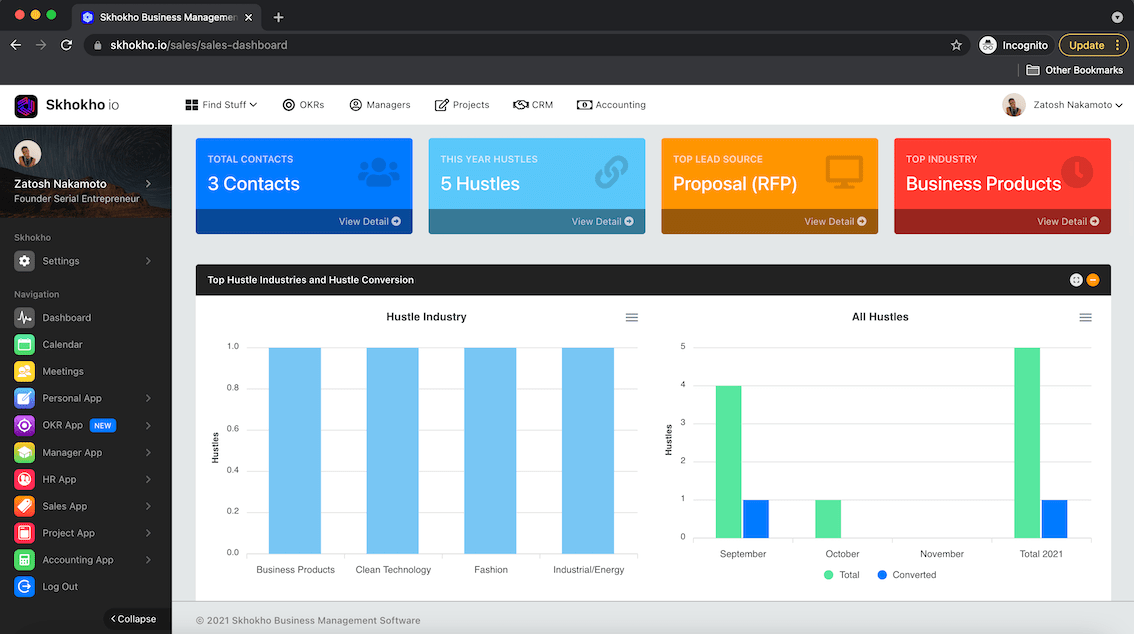 You would need to manage that process somehow, know when you are going to call them, record the discussion in that meeting or call - for the rest of your team to know what was discussed and when you should follow up on them.
This is the most important thing CRM software should be able to do, the rest is show you analytics over time. You can start to see where your most successful leads are coming from by tracking lead source over time and which leads convert etc.
Email Marketing
With the growth of email marketing, mailing tools are becoming more and more important and the need to integrate them to your CRM tool. There may be contacts you just met, but are not leads yet - you may want to keep them in the loop about your products and services, new releases and company updates.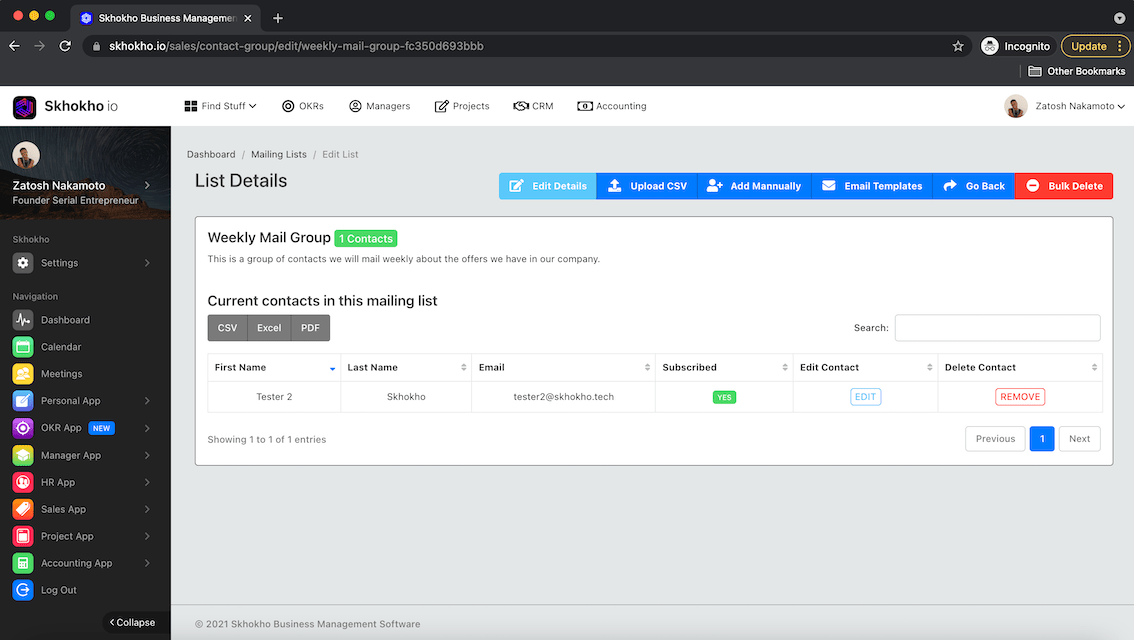 This is where email marketing comes in, you would send them a group email or a regular basis, a newsletter or just follow up note.
Sales Collaboration
The most important thing is keeping the data, information safe across your sales team in the present time and in future. Say someone resigns from your team and you appoint a new sales lead, they should be able to open the CRM and track all the current leads that are being pursued, their status but more importantly - tasks and documents. If there were meetings held with the clients, what was discussed in those meetings, what was decided and what were the action items.
Skhokho allows you to do do all these in a simple and affordable CRM for your business, the idea is to enable teams to perform the usual day to day tasks in an intuitive platform that anybody can understand.
The complexity test:
Do you need to purchase another application for integration: Nope, Skhokho comes with everything that you need in this one platform, you can import your contact data in CSV format. We will build in other integration options in the future, but mainly for data integration not functionality integration.
Must you train people how to use the CRM: Skhokho is intuitive and has just few things that you need to do. Record your leads, contacts, documents and minutes of meetings. We have easy to follow YouTube videos for starters, but the functionality is easy to pick up on and required very little training.
How many features of the software is used on a day to day: all of them
Can you describe the features of the CRM: Record all of your clients information in one place, send them marketing emails from time to time. Records all your sales leads in one place, sales funnels and sales records such as documents and minutes of meetings.
Get started
Read our Sales and CRM Documentation here.
We are offering a 14 day FREE trial for Skhokho CRM, where you can test out all the features of the CRM, no strings attached, no credit cards required, you can cancel anytime.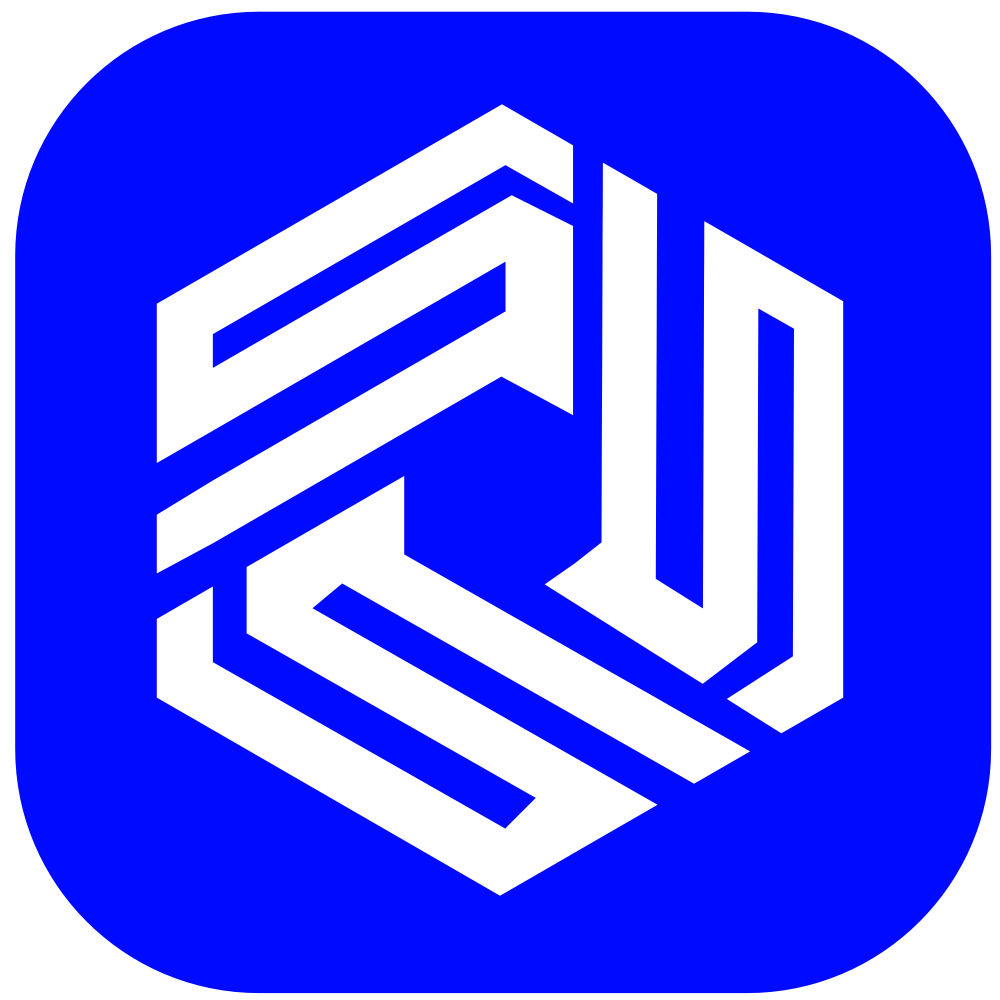 Bertha Kgokong
Published on Nov. 7, 2021