# Accounts
You can access the business accounts here (opens new window). Business accounts are split in to the following categories:
INCOME
CASH EQUIVALENTS
COST OF SALES
OPERATING EXPENSES
ADMINISTRATIVE EXPENSES
INCOME TAX
CURRENT ASSETS
FIXED ASSETS
CURRENT LIABILITIES
FIXED LIABILITIES
OWNERS EQUITY
The total number of transactions and value of the account for the current financial year will be shown. Depending on the type of account, you can either add transactions manually or transactions are added automatically by the system.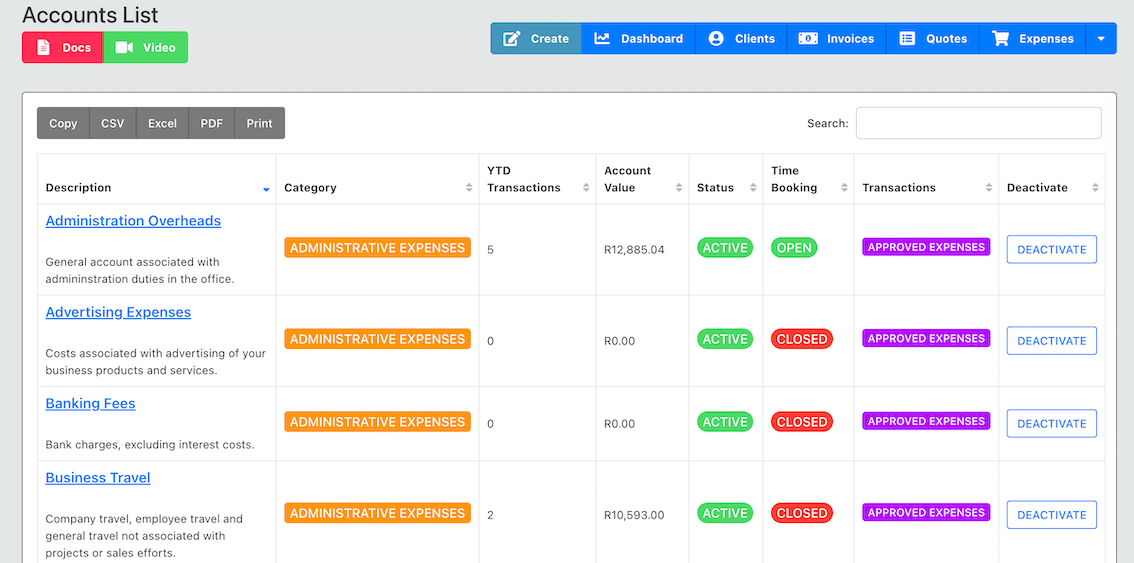 For example - Payroll account does not allow for manual transactions because the system automatically records amounts paid to employees to the payroll account. On the other hand - cash account requires manual transaction updates.
There are default accounts that are added automatically when you first create your profile, but you can also add new accounts as required. You can also deactivate an account.
# Creating a new Account
You can create a new account by clicking on the "Create" button at the top of the page.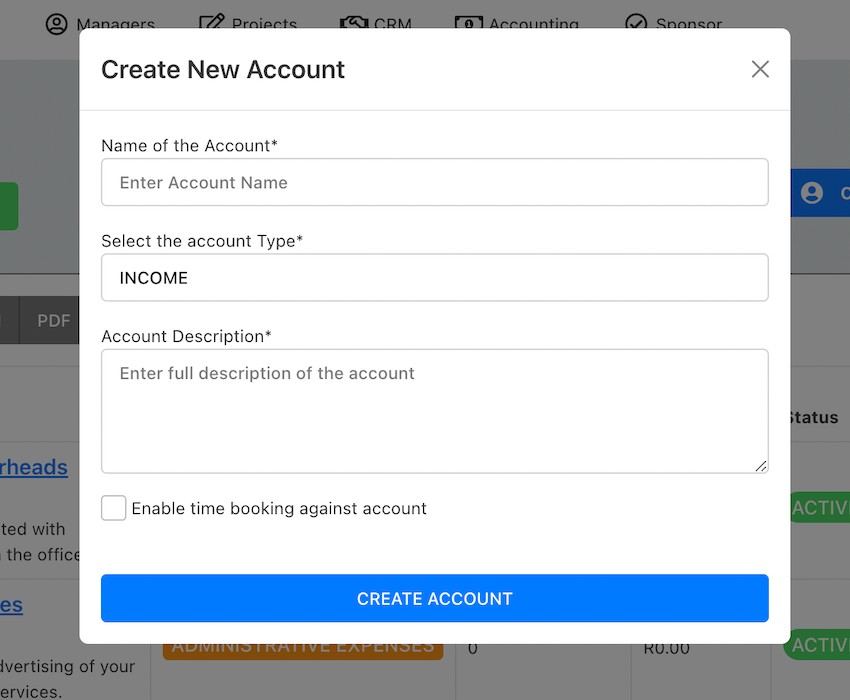 Enter the following information:
Name of the Account
Type of account
Description of account
Select whether time can be booked to the account
# Add a transaction
You can also add a transaction to certain accounts if you can see the "Add" button next to the account.

Enter the following information to add a transaction:
Title of transaction
Amount of transaction
Credit/Debit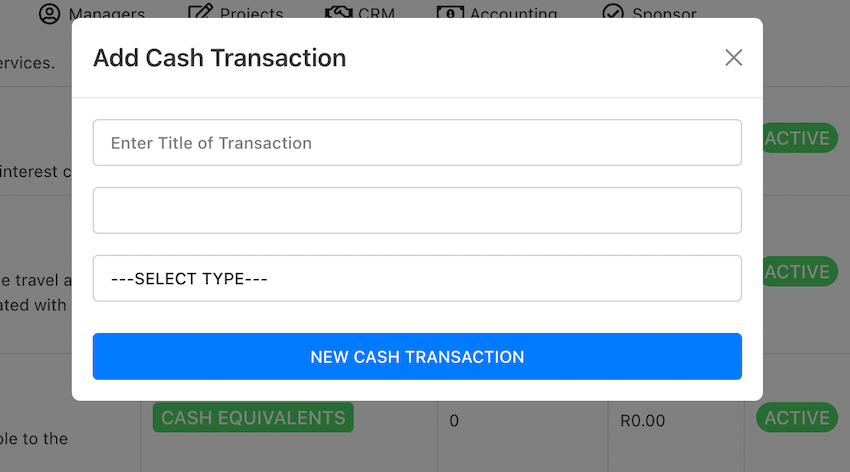 Save the form.
# Account Details
Click on the account to view details of transactions and bookings made against the account. You can see the transaction summary.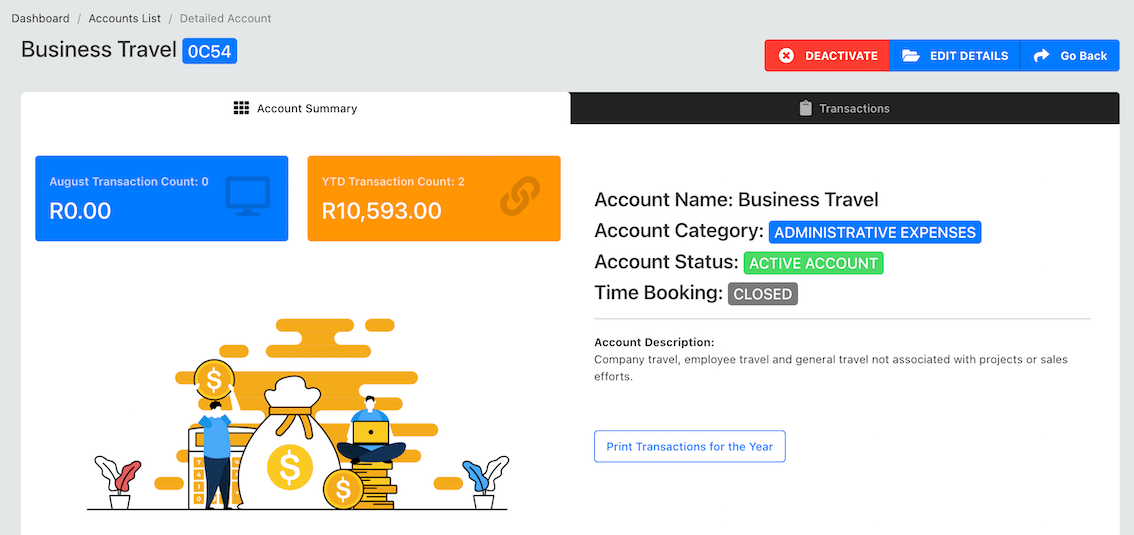 List of transactions on that account.