# Team Leave
# Leave Records List
Team managers can access the detailed leave records here (opens new window). All the team members assigned to the team, will have the ability to apply for leave from their personal pages. Those leave records will appear on this list for the manager to approve or reject.

If the team member attached any supporting documents, such as a leave form - this document will be visible from this page as well.
# Leave Records Details
To view leave record, click on the blue info icon.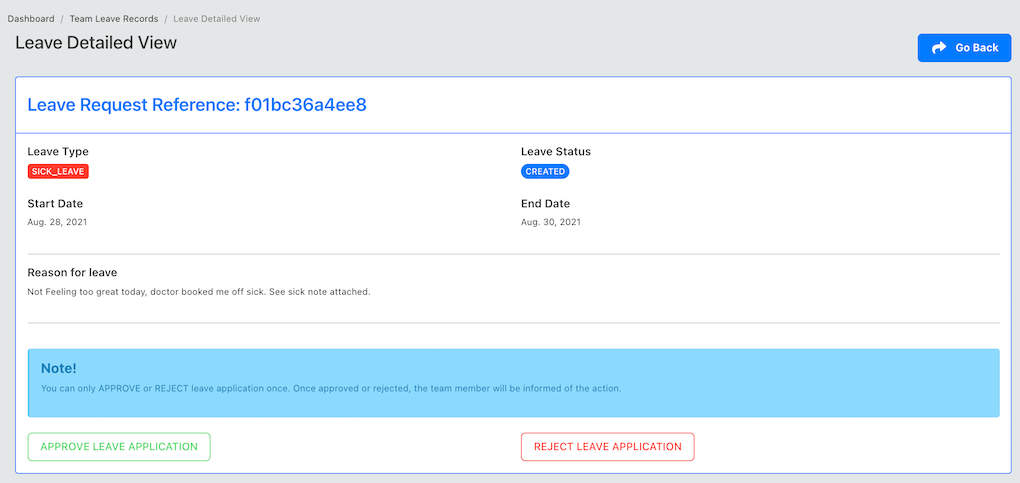 Managers can approve, or reject the leave. Whatever action the manager takes, the system will notify the employee with an email.